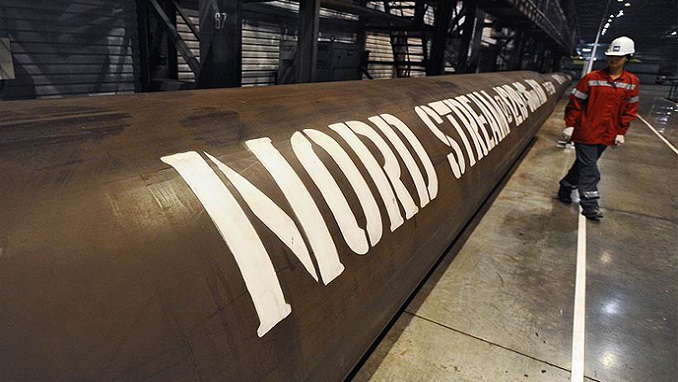 As U.S. lawmakers plot to stop one of Moscow's most important projects in Europe, the Nord Stream 2 pipeline, lobbyists supporting it are busier than ever but disclosing few details of their work, according to government filings and current and former U.S. officials, Reuters reported.
The pipeline linking Russian gas fields to Western Europe has become a lightning rod of contention in U.S.-Russia relations, with the Trump administration concerned it would dangerously expand the region's energy dependence on Moscow but backers, including in Europe, saying the gas is needed.
U.S. President Donald Trump has already signed a sanctions bill that delayed construction on the $11 billion project, wholly-owned by Russia's state-run Gazprom and headed by Alexei Miller, a longtime ally of Russian President Vladimir Putin. But lawmakers fearful the measures are not enough to prevent the pipeline's completion are contemplating further action.
Nord Stream 2 AG has paid lobbyists at BGR Group, Roberti Global LLC, and Sweeney & Associates a combined $1.69 million during the first half of this year, according to Senate records. That is more than double the amount during the same period a year ago, and more than all of 2018, the first full year the project lobbied in Washington.
But exactly who the lobbyists meet with is a mystery because they have not registered with the Department of Justice under the Foreign Agent Registration Act, a law passed in 1938 to limit the influence of Nazi Germany and Communist Russia in U.S. politics. Under FARA, lobbyists must disclose every meeting with U.S. officials, along with the materials they distribute.
Instead, the Nord Stream 2 lobbyists have registered under the 1995 Lobbying Disclosure Act, a law that amended FARA by allowing lobbyists for foreign companies or individuals to report much less information as long as their work is not intended to benefit a foreign government.
Representatives for Nord Stream 2 and the lobbying companies did not respond to requests for comment. But Nord Stream 2 has characterized itself as a commercial, not political, project.
A senior Trump administration official took issue with that, saying the lobbyists are seeking to further Moscow's national interests.