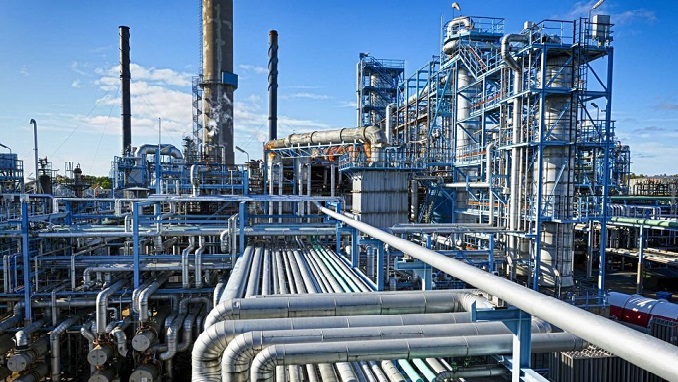 Russia's Presidential spokesman Dmitry Peskov said that drone attacks on Saudi oil facilities over the weekend will impact the global market, after oil prices surged 19% as a result of the attacks, Vedomosti reports.
Explosions rocked an oil refinery in the city of Abqaiq in the kingdom's oil-rich Eastern Province, and another facility at the vast Khurais oil field on Saturday morning, sparking huge blazes that ravaged the facilities for hours. Houthi rebels claimed responsibility for the attacks.
"Of course, the market is now influenced by this event," Peskov told reporters on Monday.
Saudi Prince Abdulaziz bin Salman said the attacks crippled the facilities, forcing oil company Saudi Aramco to partially halt crude and gas production, but the company was working on recovering the lost quantities and would make an update within 48 hours. The attacks will lead to 5.7 million barrels or a 50-percent drop in the oil giant's production, the Saudi energy minister has said. The decrease in supplies will be compensated in part through the company's oil reserves, the minister said.
When asked if Russia needs to increase oil production in order to bring down global prices, Peskov said: "First you need to wait, Saudi Arabia says that it will restore the facilities in the near future, so you need to wait for how it will turn out, and then very closely monitor the development of events in the oil market."
Brent oil, the global benchmark, jumped more than 19% when markets opened Monday. In dollar terms, the nearly $12 a barrel surge was the biggest intraday rise since trading began in 1988. Futures paired those gains to trade up $6.47, or 11%, at $66.69 a barrel as of 6:48 a.m. in London.
The estimated 5.7 million barrels a day of lost Saudi oil is the single biggest sudden disruption ever, surpassing the loss of Kuwaiti and Iraqi supply in August 1990 and Iranian output in 1979 during the Islamic Revolution, according to data from the International Energy Agency (IEA).