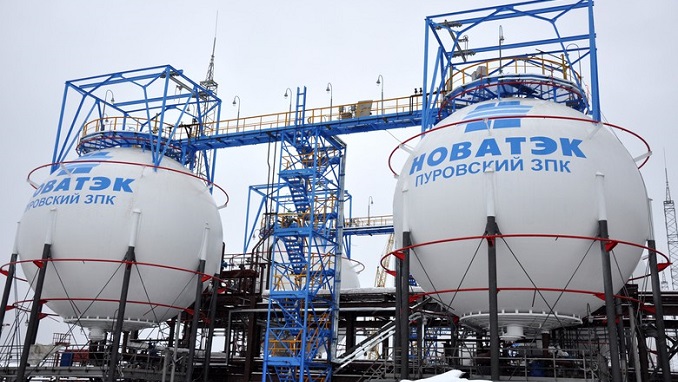 Russian liquefied natural gas (LNG) imports through the port of Klaipeda pose a risk to the country's energy independence, Lithuanian intelligence warned on Tuesday, according to the Baltic Times.
Despite being privately-owned, gas producer Novatek, which supplies LNG via the Klaipeda LNG terminal, is closely linked to the Kremlin and its ultimate goal is to gain a dominant position in the Baltic market, the intelligence report says.
"The biggest risk to Lithuania's energy independence comes from Russia's aim to maintain its dominance over the Baltic energy markets," the Lithuanian State Security Department (SSD) and the Second Investigation Department under the Defense Ministry said in their National Threat Assessment 2020 report. 
Novatek, which owns the LNG terminal in Russia's Baltic Sea port of Vysotsk jointly with Gazprombank, has sought to enter Lithuania's LNG market since early 2019, according to the report.
Novatek's priority business activity is to supply LNG to the Baltic countries via the Klaipeda terminal at the lowest market price, the intelligence agencies said.
"Novatek is able to offer low LNG prices only because of preferential conditions for LNG exports granted by the Russian government," they said. "Therefore, by increasing its trade turnover via Klaipeda Terminal, Novatek is playing a part in Russia's long-term game to restore its dominant position in the regional gas market."
According to SSD Director Darius Jauniskis, increasing trade volumes are what pose the risk.
"This is an intermediary company that simply sells Russian gas," the director said at a news conference on Tuesday.
"Apparently, this involves the same risk (as with Gazprom), because it is a Russian company, that once a certain amount is supplied or customers get accustomed to (being supplies with) it, (the supplier) may start dictating the terms," he said.
The intelligence agencies said in the report that "although Novatek presents itself as a private and one of the most transparent companies in Russia, there is no doubt that its strategy and goals are coordinated with Russia's top authorities."
Novatek's shareholders include Gennady Tymchenko, a Russian oligarch who is said to belong to President Vladimir Putin's entourage and is subject to U.S. sanctions. Russia's state-controlled gas giant Gazprom also holds a stake in Novatek, according to them.