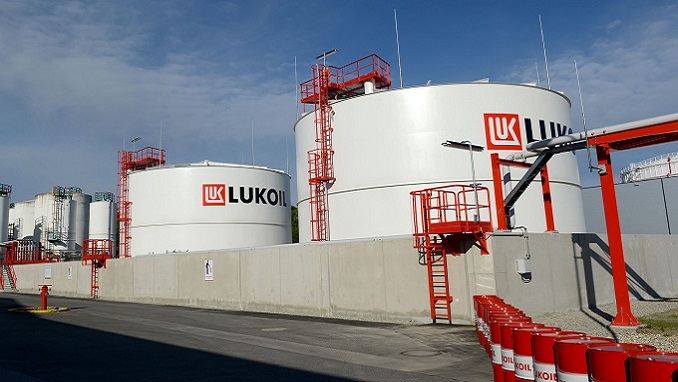 Russian oil producer Lukoil, which is limited in its ability to expand its resource base in Russia, continues to expand its presence in Africa, Kommersant reports.
The company, which has stakes in projects in Nigeria and Cameroon, shelled out $800 million to participate in a project on the Congo shelf.
Plans are in store to buy a 25-percent stake in the Marine 12 project from Britain's New Age. This is the company's first mining asset in the country. The project's operator, Italian energy giant Eni (owns 65%), which had a preemptive right, transferred the stake to Lukoil. The deal will be closed after approval by the Congolese government, the company said, according to the business newspaper.
"Lukoil currently has a large free cash flow, which grew to reach 146 million rubles ($2.23 million) in the first quarter, and the company plans to earmark half of it to new potential projects after paying dividends," says Raiffesen Bank analyst Andrei Polishchuk.
There is every likelihood that the issue at hand will be foreign assets, since there are almost no large undistributed deposits in Russia, while it is difficult to get access to the existing ones due to competition with state-owned corporations, Kommersant writes.
On the other hand, Lukoil is unlikely to develop foreign deposits from scratch on its own, considering its previous negative experience, Polishchuk stressed. However, everything will depend on the expected profitability. If it exceeds 15%, such projects could be of interest to Lukoil. The expert noted though that working abroad is always more risky, but the amount of the company's investment will pose no threat to it in the event of a potential failure.