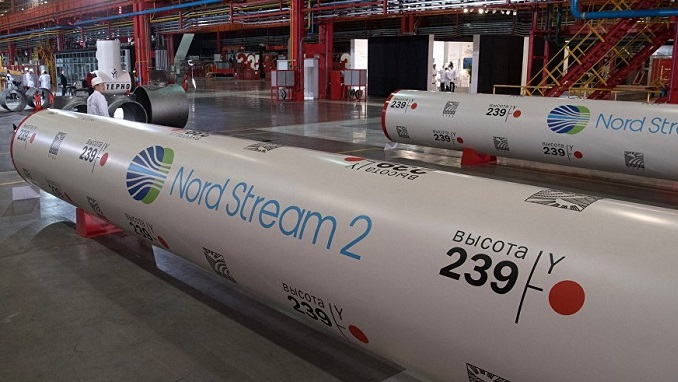 The German government rejects extraterritorial sanctions by the United States as Berlin's position on Nord Stream 2 has not changed, a representative of the Federal Ministry for Economic Affairs and Energy told a briefing on Friday.
The official was commenting on the bill a group of U.S. senators submitted to the Senate. The document implies the expansion of sanctions against the gas pipeline.
"We are following the development of the situation around Nord Stream 2 in the USA, but we do not comment on this," she said.
"Our principled position regarding extraterritorial sanctions is also clear: we reject them," the representative of the ministry added.