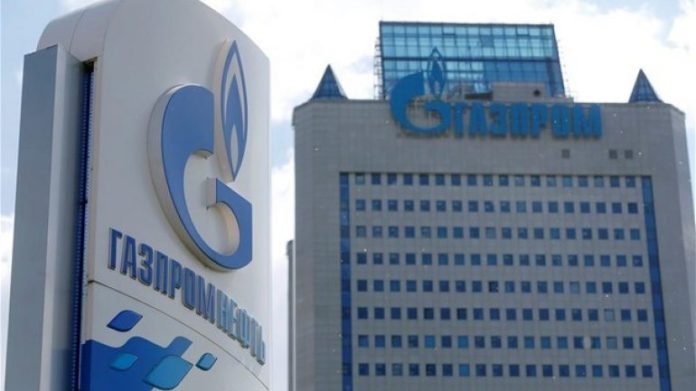 The Nord Stream 2 gas pipeline faces a new threat after Poland's antitrust watchdog slapped a record $7.6 billion fine on Russia's Gazprom PJSC, opening another front in the bitter political battle over the project, Bloomberg reported.
The fine adds to pressure against the pipeline — nearly complete — that will feed gas from Russia under the Baltic Sea into Germany. Poland and the U.S. have long objected to the link, arguing it will deepen Europe's dependence on energy supplies from Russia. Germany has taken a more commercial view, leaving Poland frustrated by the European Union's approach.
The regulator said the 9.5 billion-euro ($11 billion) pipeline will impede competition and "violates the interests of consumers." It gave Gazprom and its partners 30 days to terminate financing agreements to "restore" competition. The fine amounts to 10% of the revenues of Russia's primary gas export company, the maximum allowed penalty. Gazprom said it will appeal.
"The decision creates an additional uncertainty," said Christian Egenhofer, senior research fellow at Centre for European Policy Studies. "It is another factor that undermines the project and its economics."
Gazprom's shares dropped as much as 2.5% in Moscow to its lowest since March. The Nord Stream 2 link was already hanging by a thread, the victim of sanctions imposed by U.S. President Donald Trump last year and pressure on Germany to retaliate against Russia's poisoning of opposition leader Alexey Navalny.
After the Swiss company AllSeas Group SA pulled its vessel off the project to avoid U.S. sanctions, Gazprom said it would complete the work on its own. It isn't clear the Russian company has the technical capacity to do so. Less than 160 kilometers of the total 2,460 kilometers remained to be laid at the start of this year.
EU Competition Commissioner Margrethe Vestager reacted with surprise to Poland's decision, telling reporters in Brussels "it's not something where we've had a close cooperation with the Polish national competition authority." She declined to discuss details but noted it's very rare that EU antitrust fines hit the maximum level.
Poland's Prime Minister Mateusz Morawiecki said last month that his government is stepping up pressure on Germany to halt the project following the poisoning of Russian opposition leader Alexey Navalny. Today's move may be partly an effort to push Germany and the EU into supporting further sanctions.
"Poland is expanding its anti-Russian policy and trying to show the rest of the European Union that Berlin can't boss it around," said Andrey Klimov, deputy chairman of the International Affairs Committee in the upper house of Russia's parliament. "We have ways to respond against Poland, different ways," he added, without elaborating.
Read More: Why the World Frets Over Russian Nord Stream Pipeline: QuickTake
While the Nord Stream 2 link is outside Polish territorial waters, the government in Warsaw has leverage over Gazprom though its control of separate pipelines, notably the Yamal link carrying gas from giant fields in Siberia. Poland is the only transit country for Yamal gas, feeding about 30 billion cubic meters a year into Germany.
"The construction of Nord Stream 2 is a clear violation of market regulations," Tomasz Chrostny, the head of the UOKiK regulator, said in Warsaw on Wednesday. "This project would not have been created without Gazprom partners from the EU. They should reconsider if they want to be a part of a project that breaches the bloc market rules."
Gas prices for consumers must be "the result of fair competition, and once Nord Stream 2 is operational, it's likely that gas prices will increase and there's risk of interruption of supplies."
Gazprom said it will appeal because it "did not violate the antitrust regulations of the Republic of Poland." That would push any fine back until a court ruled on it, which according to Uniper may take five years. Gazprom views the size of the fine as an indication that Poland "wants by any means to undermine implementation of Nord Stream 2 project."
"The decision by the Polish regulator seems to be aimed at creating some toxicity around Nord Stream 2 rather than blocking the project," said Igor Yushkov, an analyst at the National Energy Security Fund and an expert at Financial University in Moscow.
German Chancellor Angela Merkel has come under increasing pressure to ditch the Nord Stream 2 pipeline, with members of her own party have questioned the project. Cancellation would mean unwinding years of government strategy to turn Germany into a lucrative gas hub. It would also unravel the plans of corporate giants like BASF SE, for which supplies from the link are crucial.
Poland, a staunch U.S. ally in eastern Europe, has welcomed U.S. sanctions against Gazprom. Polish government officials discussed the pipeline when U.S. Secretary of State Mike Pompeo visited Warsaw in August.
The move is bound to put another wedge between the EU and Poland, which is already in an unprecedented standoff with the bloc. Poland's judiciary overhaul has triggered censure from the EU and probes into whether the country of 38 million is adhering to the bloc's democratic standards.
EU regulators have sought to keep competition authorities and courts free of political influence. The EU has repeatedly accused Poland of undermining judicial independence.
"This decision seems simply an act of vengeance which reflects Poland's long-standing opposition to Nord Stream 2," said Katja Yafimava, senior research fellow at The Oxford Institute for Energy Studies. "I expect this decision to be duly appealed. If the Polish court were to reject the appeal. It is inconceivable for CJEU to reject the appeal and to uphold the Polish decision which has no legal legs to stand on."
While Gazprom owns the Baltic Sea pipeline project, half of its 9.5 billion-euro ($11.2 billion) cost is being financed by Engie, Royal Dutch Shell Plc, Germany's Uniper SE, Wintershall AG and Austria's OMV AG.
The Russian company's partners in the gas pipeline were also fined 234 million zloty by UOKiK.