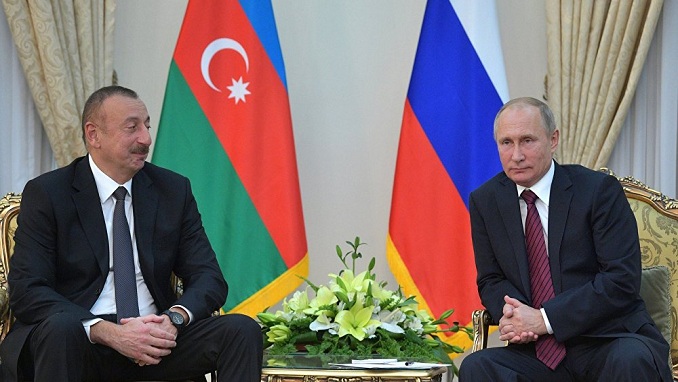 Azerbaijan and Russia cooperate in a number of spheres with energy cooperation being one of the leading directions of this strategic partnership, AzerNews reports.
Moscow and Baku have discussed directions of further cooperation in the energy sector, with discussion Parviz Shahbazov, the Azerbaijani Energy Minister, and his Russian counterpart Alexander Novak holding talks on September 11 in Abu Dhabi.
According to Novak, the cooperation between the two countries has been going on for many years and is based on strategic partnership. Novak noted that Russia and Azerbaijan are actively cooperating in a multilateral format as part of the CIS Electric Power Council and OPEC, AzerNews adds.
The Russian minister further stressed the ongoing bilateral cooperation in the oil industry between the two countries, particularly in the sphere of oil transportation and the sale of Russian oil products in Azerbaijan.
"Currently, a number of largest Russian oil companies are actively working in this direction in Azerbaijan. The interaction is also underway in the gas sector," Novak added.
As part of his visit to Abu Dhabi, the Azerbaijani Energy Minister also held discussions on cooperation in renewable energy sources with Mohammed Barkindo, OPEC Secretary General, and Mohammad Abunayyan, Chairman of the Board of ACWA Power company, AzerNews adds.
Shahbazov and Barkindo discussed the current situation of the global oil markets as well as the development trends in the market, factors affecting oil prices, performance indicators of oil-producing countries under the OPEC+ deal as well as OPEC-Azerbaijan cooperation.