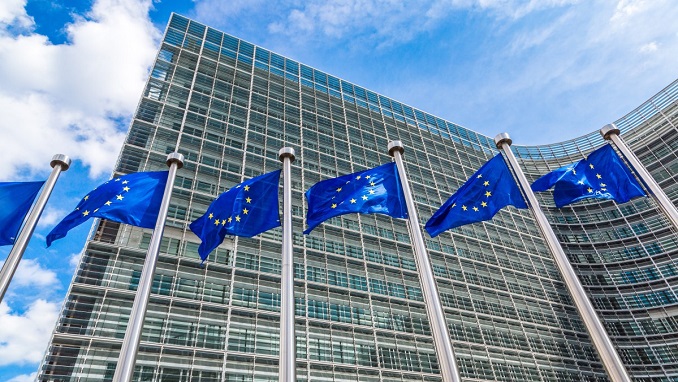 Deteriorating trade relations between the United States and the European Union took another turn for the worse last week after U.S. President Donald Trump imposed steel and aluminum tariffs on America's allies: Canada, Mexico, and the EU.
Some analysts say this U.S. alienation of EU countries on trade is a welcome boost for Russia-EU energy ties.
According to Stefan Meister, an expert on Russia at the German Council on Foreign Relations in Berlin, "Trump is forcing the Europeans closer to the Russians." "This is playing right into Putin's hands," he said in an interview with Bloomberg on Tuesday.
Trade in natural gas between the EU and Russia is strong, and Vladimir Putin and Russia's gas giant Gazprom aim to further boost energy ties to the EU.
Responding to the U.S. tariffs, the EU said that "this is protectionism, pure and simple."
"The U.S. now leaves us with no choice but to proceed with a WTO dispute settlement case and with the imposition of additional duties on a number of imports from the U.S.," President of the European Commission, Jean-Claude Juncker, said.
In light of Trump's move against allies, signs that some European countries are warming up to Russia have been evident over the past week. French President Macron attended the St. Petersburg International Economic Forum—a meeting typically shunned by Western leaders since the beginning of the 2014 Ukraine crisis—where he discussed closer trade relations with President Putin.
During the visit, some 50 new contracts worth $1 billion were signed between French and Russian companies, including a deal between energy company Novatek and French giant Total, which was just forced to abandon its business in Iran due to U.S. sanctions. Though this may not amount to full appeasement, such overtures still help grant Russia greater influence in Europe, weakens the Kremlin's diplomatic isolation, and potentially jeopardizes the transatlantic sanctions regime against Moscow.
While the EU and the U.S. are in a trade dispute over steel and aluminum and potential retaliatory EU tariffs, Russia's Gazprom—which already supplies around one-third of Europe's gas—is selling record amounts of natural gas to Europe. The gas giant has also just settled a seven-year-long antitrust dispute with the EU without a fine, after Gazprom agreed to change market behavior and ensure competitive gas prices in Central and Eastern Europe.
In addition, the Gazprom-led Nord Stream 2 gas pipeline project to twin the existing Nord Stream pipeline is also making progress despite the U.S. threatening sanctions on the companies involved in the project. For the U.S., Nord Stream 2 is a security concern, and sanctions on companies involved in the project—apart from Gazprom those include European companies ENGIE, OMV, Shell, Uniper, and Wintershall—are not off the table.