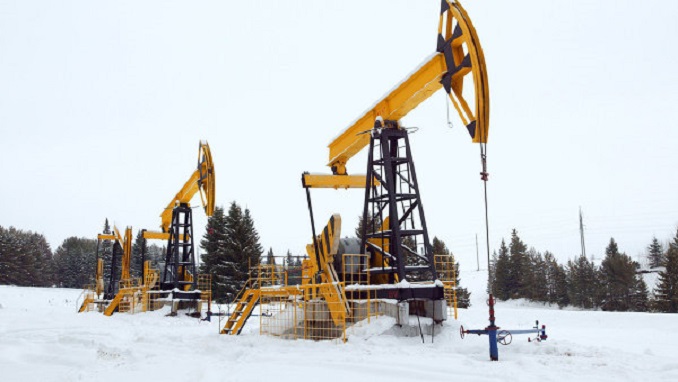 Russia remained China's top crude oil supplier in December for the 10th month and racked up its second year as the top supplier to China in 2017, customs data showed on Thursday, leaving rival exporter Saudi Arabia in second place once more.
Shipments from Russia hit 5.03 million tons in December, down 0.2 percent from a year earlier, pushing up its full-year supply by 13.8 percent to 59.7 million tons, or 1.194 million barrels per day (bpd), Reuters reported.
Saudi Arabia's December shipments were up 31.7 percent from a year ago at 4.71 million tons or about 1.11 million bpd.
Whole-year shipments from the Kingdom, OPEC's top supplier, grew 2.3 percent to 52.18 million tons, or 1.044 million bpd, the data from the General Administration of Customs showed.
In November, Russia's state-run oil group Rosneft has agreed to supply its new partner CEFC China Energy with almost 61mn tons of oil over the next five years, strengthening the most high-profile corporate link in the burgeoning relationship between Moscow and Beijing.
Russia has been keen to build stronger ties with its eastern neighbor as relations with the west have soured in recent years, encouraging its energy companies to strike trade and investment deals with Chinese partners and seeking funding from Chinese lenders to make up for credit lines severed by EU and U.S. sanctions.
At the same time, China, which is the world's largest oil importer, views Russia's vast energy resources as useful for creating a fully-integrated crude supply chain.
Rosneft will supply CEFC, a private energy and financial services group that has grown rapidly in recent years thanks to overseas investments, with 60.8mn tons of crude between 2018 and 2022, at a price determined by a formula pegged to the global oil market.
The deal will help Russia retain its current leadership over Saudi Arabia as China's largest oil supplier, and represents a swift return on CEFC's investment in Rosneft agreed in September.
CEFC is in the process of becoming a shareholder in Rosneft, having agreed to buy 14.16 percent of the company for $9.1bn. The two companies have also said they will investigate joint projects in retail sales and petrochemical production.