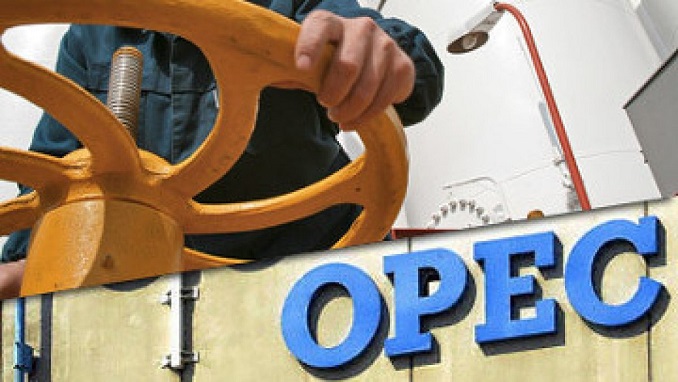 The Organization of Petroleum Exporting Countries (OPEC) continues to over-deliver on its production cuts, with output falling further last month as the group nears its goal of rebalancing the oil market.
The cartel pumped 31.93 million barrels a day in April, down from a revised 31.97 million in March, a Bloomberg survey of analysts, oil companies, and ship-tracking data found.
One and a half year ago, OPEC and a group of non-OPEC oil producers led by Russia agreed to cut oil supply in order to boost lagging oil prices. While the deal is meant to continue until the end of this year, analysts at Goldman Sachs Group Inc. are among those saying there's a possibility the cuts could be extended into 2019.
However, as other countries stick to their assigned quotas, Russian oil output stood at 10.97 million barrels per day (bpd) in April, unchanged from an 11-month high in March and above a target set by a deal with OPEC on curbing output, data from the country's Energy Ministry showed on Wednesday.
Under the OPEC deal, Russia agreed to cut oil production by 300,000 bpd from the 11.247 million bpd level it reached in October 2016, the baseline for reductions under the pact.
The deal is valid until the end of the year. OPEC and some non-OPEC countries, including Russia, will gather in Vienna in June to review it.
Russian Energy Minister Alexander Novak has said a joint organization for cooperation between OPEC and non-OPEC countries may be set up once the oil deal expires at the end of 2018.