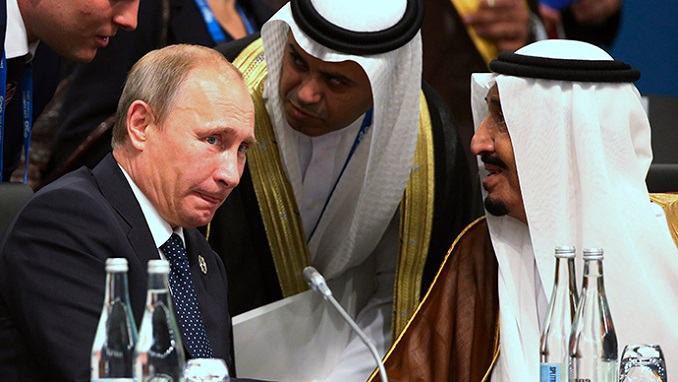 Russia and Saudi Arabia are firmly committed to fulfilling the fresh OPEC+ deal on cutting oil output, the Russian Energy Ministry said on Thursday, according to TASS.
The statement came after a telephone conversation earlier in the day between Russian Energy Minister Alexander Novak and his Saudi Arabian counterpart Abdulaziz bin Salman Al Saud.
"Both countries are firmly committed to fulfilling the coordinated target cuts, they will continue to closely monitor the oil market and, if needed, they are ready to take any necessary measures together with OPEC+ and other producers. Russia and Saudi Arabia are also confident that their partners in OPEC+ and other producers will fulfill the undertaken commitments," the ministry said.
It added that after the talks, both sides noted that Russia and Saudi Arabia have done a lot for reaching a historical agreement with OPEC+ countries and several other producers on the stabilization of the oil market.
Since mid-March, the COVID-19 outbreak has caused a sharp drop in global demand for oil and, as a result, its price on global markets has fallen significantly. This was then exacerbated by a price war between Saudi Arabia and Russia, which brought the price down below $25 a barrel in early April.
However, as part of an effort to stem the fall in oil prices, on April 12 members of the Organization of Petroleum Exporting Countries (OPEC), along with some other allied states, agreed to a landmark deal that would reduce total global output by 9.7m barrels per day (bpd), equivalent to around 10 percent of global production, from May onwards.