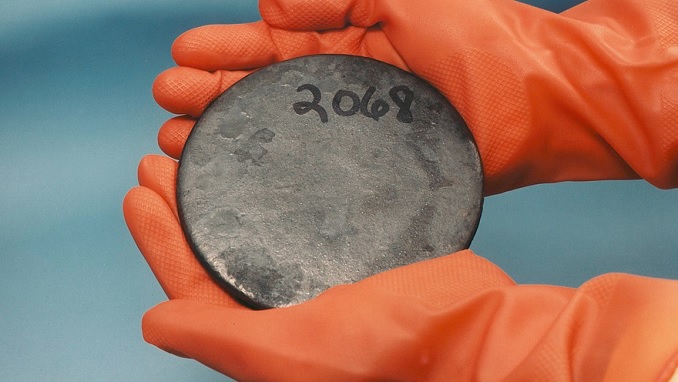 Argentina and Russia signed a memorandum of understanding to boost uranium exploration and production in the South American country that could include $250 million in investment, Argentina's foreign ministry said on Tuesday.
According to Tass news agency, the agreement was sealed during a visit by Argentine President Mauricio Macri to Moscow. It was signed by Foreign Minister Jorge Faurie, chief executive of Russia's Uranium One Group, and chief of London-based UrAmerica Ltd, which explores for uranium in Argentina and Paraguay.
Russia's President Vladimir Putin said on Tuesday that domestic business was interested in projects in Argentina and suggested that the South American country should buy Russian-made rocket engines.
"Roscosmos [Russia's state space corporation] could share its accumulated potential for the development of space hardware and make the deliveries of rocket engines that are absolutely competitive and have been supplied up to now to many countries of the world, including the United States, despite all the restrictions we know about," the Russian leader said after negotiations with Argentine President Mauricio Macri.
Argentina is seeking to boost domestic nuclear power production, which depends on uranium, in order to reduce its energy deficit. In a joint statement with Macri, Russian President Vladimir Putin said state nuclear agency Rosatom has proposed building a nuclear power station in Argentina. Latin America's No. 3 economy already generates 5 percent of its electricity with three heavy-water nuclear reactors.
The country plans to start building two new nuclear reactors in the second half of this year at a cost of $13 billion, most of it financed by Chinese organizations. Argentina's foreign ministry said in a statement the goal of the deal was to achieve "national self-sufficiency in uranium."
Uranium One, a wholly owned subsidiary of Rosatom, is the world's fourth-largest uranium producer.