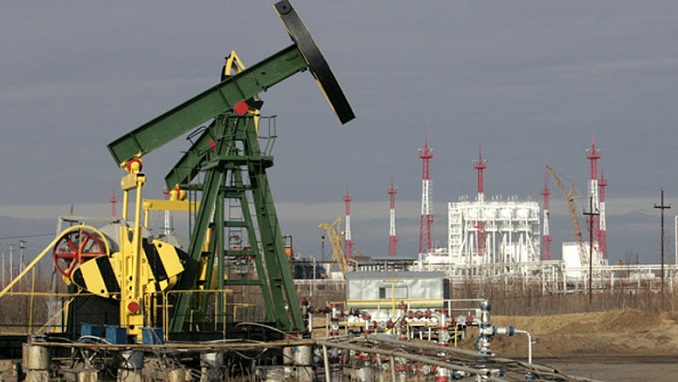 The Syrian parliament has approved contracts for oil exploration with two Russian companies, explained by the authorities as a drive to boost output, Reuters reported on Tuesday.
The contracts, voted by parliament on Monday, were signed earlier this year with two Russian firms it identified as Mercury LLC and Velada LLC.
Syrian state news agency SANA said the deals cover exploration and production in three blocs, including an oilfield in northeastern Syria, scene of Turkey's recent offensive and also desired by Ankara, and a gas field north of the capital Damascus.
Moscow, Damascus's main ally in eight years of civil war, is already one of its most important economic and trading partners, especially in view of sanctions against the Syrian regime.
Syrian Oil Minister Ali Ghanem said handing contracts to these companies was in line with the government's strategy "towards friendly states that stood by Syria, with Russia and Iran at the forefront."
Before the war broke out, Syria produced around 380,000 barrels of oil per day. When fighting started oil fields came under the control of by U.S.-backed Kurds who seized swathes of northern and eastern Syria from the Islamic State group with U.S. help.
After Washington said that it would control local oil in violation of international law, anti-US attitudes rose in Syria. President Donald Trump has repeatedly said that, despite announcements of a pullout, the United States was going to keep a presence "where they have oil".
Around 600 U.S. troops – which Damascus describes as "invaders" – are still present after withdrawal and repositioning. The area holds an estimated 2.5 billion barrels of oil.
The Russian government has repeatedly accused the United States of guaranteeing the illegal sale of Syrian oil thanks to its military presence.