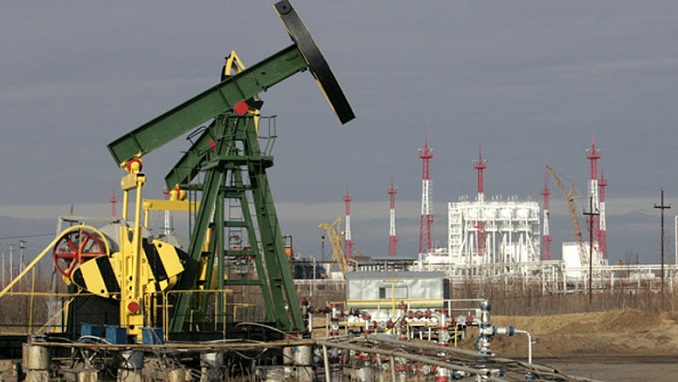 A second round of mandatory U.S. sanctions on Russia planned for next month could block U.S. imports of Russian oil and ban international bank loans to Moscow, S&P Global Platts reports.
The United States imported 347,000 b/d of refined products and 107,000 b/d of crude from Russia in July, according to the latest data by the Energy Information Administration (EIA).
The new sanctions, triggered by a 1991 U.S. law aimed at ending chemical and biological weapons use, will kick in unless the Trump administration certifies to Congress by November 6 that Russia is no longer using chemical or biological weapons, has assured Washington that it will not use the weapons in the future and is willing to allow on-site inspections by UN observers.
Moscow is not expected to make those assurances, leading sanctions watchers to expect the second round of penalties to be imposed.
The State Department notified Congress in August that it had determined Russia used banned weapons during the March poisoning of a former Russian agent and his daughter in the UK. The determination triggered an initial round of mandatory sanctions terminating arms sales and U.S. exports of national security-sensitive goods and technology to Russia.
The law requires the president to pick three of the following six penalties to impose for the second round of sanctions:Restricting U.S. imports of Russian goods, "which may include petroleum or any petroleum product"; banning American exports to Russia of all goods and technology, except food and agricultural products; opposing loans or technical assistance to Russia by international financial institutions; prohibiting U.S. banks from making new loans to the Russian government; downgrading diplomatic relations between the U.S. and Russia, and restricting air travel in the U.S. by Russia's national flag carrier Aeroflot.
A State Department spokeswoman declined to give any details on how that decision would be made.
Congress is considering still more sanctions against Russia in response to its activities in Syria and Ukraine and allegations of interference in U.S. elections, but those bills are on hold until lawmakers return from the U.S. midterm elections on November 6. The proposals target the Nord Stream 2 natural gas pipeline, other investments in energy projects with Russian state-owned companies and dollar transactions with several major Russian banks.