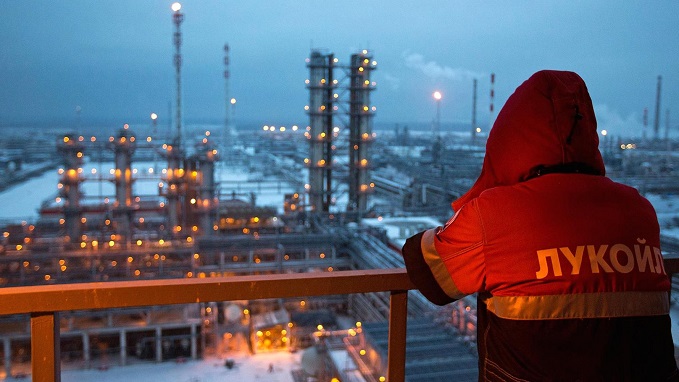 Russian oil output reached 10.97 million barrels per day (bpd) in March, rising slightly to an 11-month high, energy ministry data showed on Monday.
According to Reuters, this was the first increase in Russian output since December and the highest level since an output of 11 million bpd in April 2017.
March output rose from 10.95 million bpd in February. Moscow pledged to cut output by 300,000 bpd from a baseline of 11.247 million bpd based on its output in October 2016 in agreement with the Saudi Arabia-led Organization of the Petroleum Exporting Countries (OPEC).
OPEC states, Russia, and several other non-OPEC producers agreed to cut supplies from January 2017 to lift oil prices that plunged from above US$110 (RM424) a barrel in 2014 to below US$30 (RM116) in 2016. Oil is currently traded just below US$70 (RM270) per barrel. The current deal, which expires at the end of the year, is set to be "greatly extended", Saudi Crown Prince Mohammed bin Salman said during his last week visit to Moscow.
The Kremlin has said Russia and Saudi Arabia have been discussing a "wide range of options" on cooperation in the global oil market.
According to the energy ministry data, Russia's two largest oil companies Rosneft and Lukoil both increased their output by 0.1% last month from February.
Meanwhile, crude oil prices moved closer to $70 on Monday, lifted by a drop in drilling activity in the United States and concerns that Washington could reintroduce sanctions against Iran.
Brent crude, the international benchmark, rose 58 cents to $69.92 a barrel at 0850 GMT. It was still below its 2018 high of $71.28 reached on January 25. U.S. crude added 38 cents to $65.32.