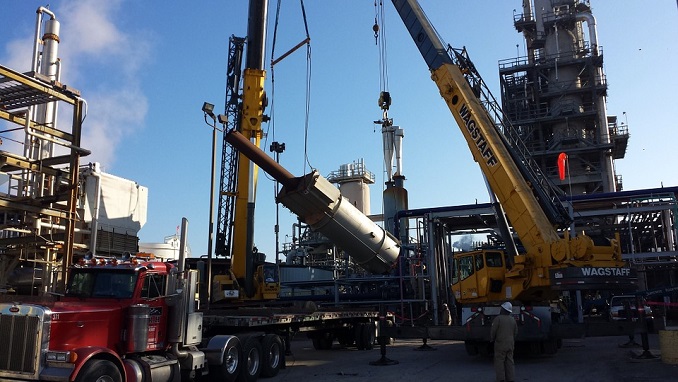 Vietsovpetro, a joint oil and gas venture by Vietnam and Russia, has earned $1.28 billion from sales in the first eight months of this year, 19.4 per cent over its yearly target, Vietnam News reports.
During the period, the Vietnamese side gained more than $101 million in profit and the Russian's, $97.4 million, rising 26.7 per cent and 27 per cent respectively above their annual goals, the company said.
The volume of crude oil and condensate tapped surpassed 11.5 per cent while that for natural gas was 16.7 per cent higher than the respective targets for the January-August period.
Vietsovpetro also put 12 wells into exploitation while installing more than 8,270 tonnes of metal facilities at sea and 34km of piping underwater.
The joint venture contributed nearly $534 million to the State budget during the period, almost 22 per cent higher than planned.
In March, Vietsovpetro held a ceremony in the southern province of Ba Ria – Vung Tau to welcome the first flow of oil it pumped up from Ca Tam field.
The oil field is close to Vietnam's largest oil field named Bach Ho also run by Vietsovpetro. The oil field is located outside the "Nine-Dash Line", a region which is part of the South China Sea and also claimed by China. The daily yields are estimated at 230 barrels.
Vietsovpetro owns a 55 percent stake in the field along with PVEP at 30 percent and Bitexco Group, Vietnam's real estate holds 15 percent stake. As per media reports, this oil field is the first new site of Vietnam discovered after a long period of time.