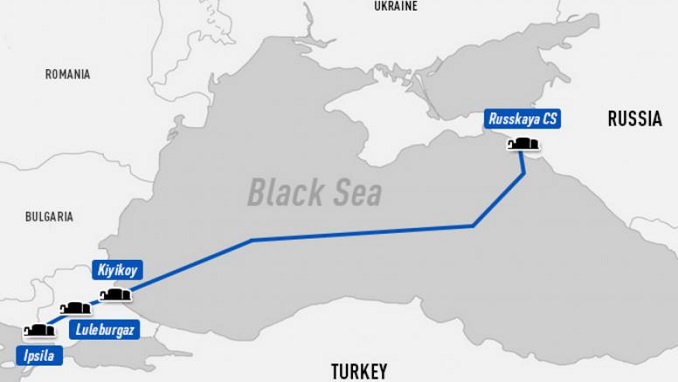 Serbian company Gastrans, owned by Russian gas giant Gazprom, has taken delivery of 7,000 tons of pipes for the construction of the TurkStream natural gas pipeline from the border with Bulgaria to the border with Hungary, Serbian media reported.
The pipes were delivered at the Danube port of Novi Sad port and loaded on trucks to be transported throughout Serbia. Preparatory works for the construction of the pipeline were being carried for several weeks in the northern region of Novi Sad, the reports said.
By December, when the construction works should be completed, about 50,000 tons of pipes will be delivered, each 12 metres in length and weighing 5.27 tons.
Gazprom plans to build a string of its TurkStream pipeline for transit of natural gas to Europe from Turkey via Bulgaria, Serbia and Hungary. The future pipeline on the territory of Serbia, approximately 400 km in length, will link the country's natural gas transmission system to those of Bulgaria in the east and Hungary in the north. Sections of the pipeline are also under construction in Turkey.
Novi Sad-based Gastrans is 100%-owned by Swiss-based South Stream Serbia, according to data from Serbia's commercial register. Gazprom owns a 51% stake in South Stream Serbia, while state-owned Srbijagas holds the remaining 49%, according to Gazprom data.
Last week, the Russian gas major said it expects to send first gas through its new 31.5 Bcm/year pipeline from Russia across the Black Sea to Turkey by the end of December, with construction now "at an advanced stage".
"We expect that we'll have [the pipeline] ready [for testing] in November. So, we're aiming at [launching] in the last 10 days of December," Gazprom's deputy chairman Vitaly Markelov said, narrowing the timeframe expectations for the route.