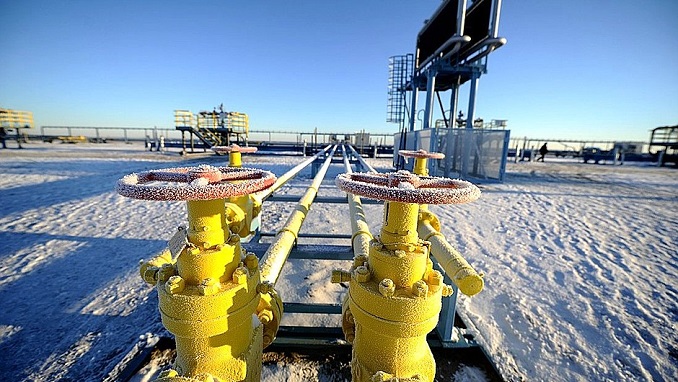 The largest manufacturer of steel pipes for the oil and gas industry in Russia, TMK, has agreed on selling its U.S. branch IPSCO Tubulars Inc. for $1.2 billion to Italy's Tenaris, RBC reported citing the companies' press service.
The sum does not include IPSCO's funds and the debt, the size of which the parties have not revealed. According to RBC, the deal fits the company's strategy that indicates monetizing international assets as one of its priorities.
Now, TMK is not planning on selling any other international assets, a company representative told the news outlet. "Over the past 15 years, we have been expanding our manufacturing presence and positioning in the U.S. market. This acquisition would mark a further step in our journey as a domestic producer and supplier of the U.S. oil and gas industry," said Paolo Rocca, chairman and CEO of Tenaris.
The funds raised from the sale amount to 38% of TMK's overall debt, says Maxim Khudalov, Director of rating agency ACRA. For finalizing the deal, there is the need to comply with certain preliminary conditions, including receiving any necessary permissions.
Headquartered in Houston, IPSCO owns 11 enterprises in the United States and Canada, including service centers and trading houses. The company accounts for 15% of the U.S. market of seamless oil and gas pipelines and is among three major suppliers.
The Russian company had planned to hold an IPO of its branch in February 2018, but postponed it a week after the U.S. Treasury Department published its "Kremlin report" that blacklisted 210 Russian government officials and businessmen from the Forbes list of billionaires and CEOs of major state corporations, including TMK's owner Dmitry Pumpyansky.
TMK is not the first Russian metals company that is selling its assets in the United States. Several years ago, Alexei Mordashov's Severstal sold all of its U.S.-based plants after Russia annexed Crimea and U.S. sanctions were introduced against Moscow.