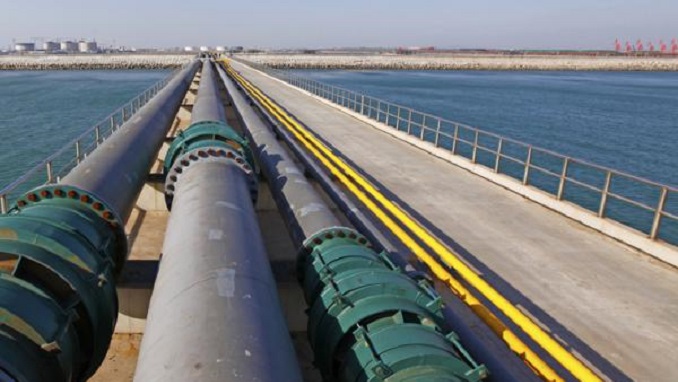 Russia's state-run oil pipeline monopoly Transneft expects the volumes of crude in the trunk pipeline system to expand 0.8% to 488.5 million tons in 2020, Vedomosti writes citing data provided by the company.
Deliveries to Russian refineries may climb 5.3% to reach 259 million tons, but exports will decrease by 3.8% to 229.5 million tons, the company says in a recent forecast. The estimates are based on requests from shippers. The company transports 87% of the total oil produced in Russia.
Most oil companies, especially those that have invested heavily in refineries, prioritize deliveries to the domestic market over exports, the paper quotes Sergey Agibalov, a senior analyst at the Argus Consulting Service, as saying.
In 2019, oil refining in Russia fell slightly, partially because of repairs at the Achinsk refinery and suspended work at the troubled Antipinsky oil refinery. In 2020, it should return to the 2018 level, says Fitch's Dmitry Marinchenko.
"The planned increase in oil supplies to refineries and a decrease in crude oil exports depends on that," he added.
Meanwhile, the issue of oil supplies to Belarus (about 7% of Russian oil exports) remains unresolved. Russian oil companies stopped oil deliveries to that country on January 1, 2020.
Russia is capable of redistributing transit oil flows running through Belarus through seaports, Transneft announced earlier.
The capacity of seaports enables Transneft to redistribute at least 23.5 million tons, according to Sergey Suverov, a senior analyst at BCS Premier. Thanks to the redistribution of oil in favor of Russian refineries and in the event of a deduction of Belarusian refineries' consumption, these reserves can grow and account for 90% of the transit via the Druzhba pipeline.