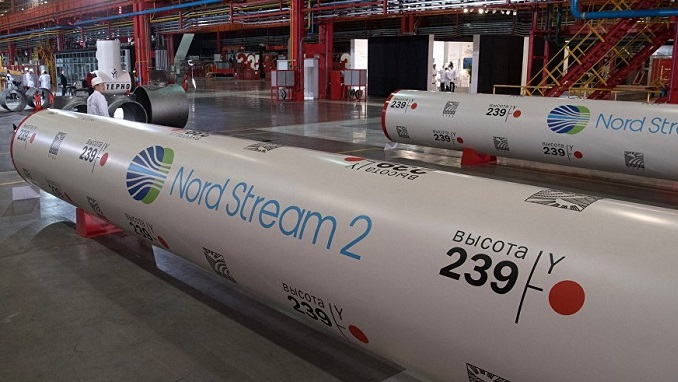 Two U.S. Senators, Republican Ted Cruz and Democrat Jeanne Shaheen, have announced plans to introduce a bipartisan bill to sanction companies associated with Russia's Nord Stream 2 pipeline, Reuters reported citing unnamed sources.
The controversial gas pipeline project would deliver gas from Russia to Germany through the Baltic Sea, bypassing traditional transit states such as Ukraine and Poland.
Aiming for increasing economic pressure on Russia, the draft version of the bill includes restrictions on vessels taking part in Nord Stream 2's construction, denying U.S. visas to company executives associated with the maritime construction, blocking their transactions in U.S.-based institutions and sanctioning companies that would provide insurance to the construction.
Aside from Russian state gas company Gazprom, leading European companies are taking part in financing the project: Germany's Uniper and BASF, France's Engie, Royal Dutch Shell and Austria's OMV.
Opponents of the $12 billion project worry its construction will increase European reliance on Russian energy. Trump has accused Germany of being "captive" to Moscow because of its dependence on Russian energy, and urged that the project be halted.
But gas by pipeline from Russia offers Germany, the biggest economy in Europe, and other countries in the region a cheaper option for fuel than liquefied natural gas from the United States and other producers.
Gazprom's deputy board chairman Vitaly Markelov said at a press conference Tuesday that about 40 km are still to be built to complete the Russian part of the Nord Stream 2 gas pipeline.
"Of the 880 km of the Gryazovets-Slavyanskaya gas pipeline, we have only 40 km left for welding and assembly work," he said.