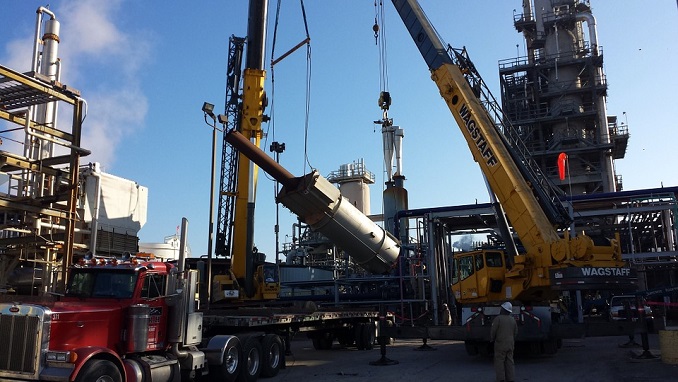 Ukraine has introduced duties on Russian diesel and liquefied natural gas (LNG), state-run news agency RIA Novosti reported, citing Ukrainian President Volodymyr Zelenskiy's representative Andriy Gerus.
The special duties on diesel will start at 3.75% from August and rise to 4% from October, while those on liquefied gas will rise from 1.75% to 3% over the same period.
Economic relations between the two countries have steadily worsened since Russia annexed Crimea in 2014 lent its support to separatist rebels in Eastern Ukraine. At the start of this summer, Russia introduced measures which restricted supplies of coal and oil products to Ukraine.
Meanwhile, Russian Foreign Minister Sergey Lavrov said on Thursday after talks with his German counterpart, Heiko Maas, that Moscow is ready to negotiate a possible continuation of gas supplies via Ukraine.
"We appreciate Berlin's principled support for the resolution of issues of Europe's energy security, including its support for the construction of the Nord Stream-2 gas pipeline," he said. "It is a purely commercial initiative called to ensure Europe's energy security by means of diversification of supply routes and minimization of transit risks."
"Russia is ready to negotiate options to continue [gas] supplies via the Ukrainian route. It is open for an agreement on that matter on economically justified and implementable terms," he stressed.