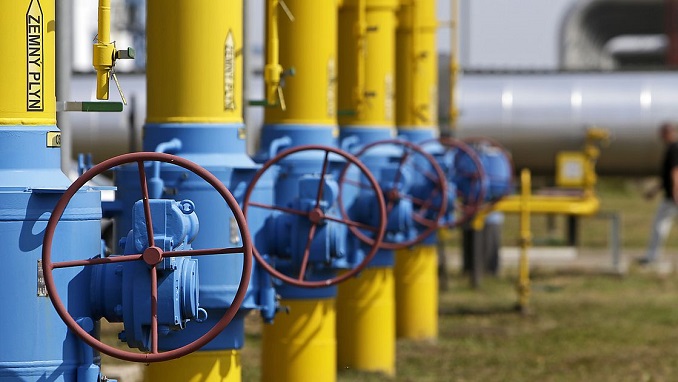 Ukraine's national gas company Naftogaz is ready to maintain the rate of transit of Russian gas through Ukraine from 2020 to 2028 near the current level if Gazprom agrees to pump 110 billion cubic meters per year and increase tariffs in 2018-2019 by a third – in total by $2.3 billion, Kommersant reports.
In case the Russian state-owned gas giant refuses the offer, Naftogaz intends to recover court-imposed compensation from Gazprom for impairing its gas transportation, the report said. Sources close to Gazprom told the business newspaper this is 'blackmail'.
Naftogaz is offering two options – an independent booking by Gazprom of the capacities of Ukraine's gas transportation system or booking by Gazprom's customers. In these cases, Ukrainian law will apply to the contract.
Another option is to sell gas to Naftogaz on the eastern border of Ukraine with a return purchase of this volume on the western border (gas swap). In this case, the transit fee will be formalized as a margin between the transactions, and Naftogaz would be ready to use different legislation, including Swedish law, which is currently used in the transit contract, Kommersant's sources said. As for the level of tariffs for pumping, Naftogaz insists on raising them in 2018-2019, since it regards them as low.
Gazprom has publicly announced a future decline in transit volume through Ukraine to 10-15 billion cubic meters. According to the sources, in that case, Naftogaz would pursue compensation of around $11 billion.
The sources close to Gazprom told Kommersant that Kiev's approach is considered blackmail, explaining that this is why the Russian company is terminating the current transit contract under the Stockholm Arbitration.
Another industry source believes that the delivery of gas at the Ukrainian border is traditionally unacceptable for both Gazprom and its European customers, and the swap option carries additional risks.
"The situation is in the early stage, the negotiations have not really started, and both sides, naturally, will shoot for the moon," the source said, adding that he believes that Naftogaz wants to monetize the positive Stockholm decision on transit to the fullest and seeks to play on Gazprom's reluctance to enter new legal battles.