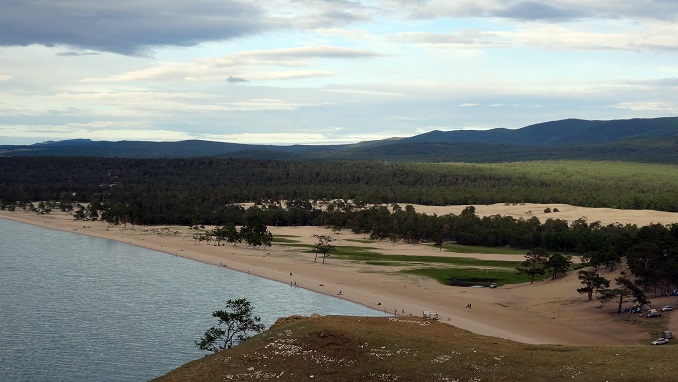 A senior aide to Russia's President Vladimir Putin has said that the country's authorities are considering barring tourists from visiting Lake Baikal in order to protect its ecosystem, The Telegraph reported. 
The world's deepest and oldest freshwater lake is plagued by pollution for at least two decades. Scientists recently warned that the government risks exacerbating the problem with some new proposals. 
"We'll have to artificially limit the flow of tourists to Baikal, as sad as it sounds … to preserve its unique nature and purity," Putin's environmental protection aide Sergei Ivanov said on Tuesday.
He noted that tourists must receive permits to visit some nature reserves in Russia.
The governor of the Irkutsk region later said the tourist flow should be restricted in certain areas on the lake but increased in others through infrastructure development. MP Mikhail Schapov said measures must be taken to create jobs for locals if tourism is cut.
Lake Baikal has been listed as a Unesco World Heritage site since 1996, hailed by the planet's geographical and cultural guardian as "the 'Galapagos of Russia', [whose] age and isolation have produced one of the world's richest and most unusual freshwater faunas."
The Selenga River — the largest to flow into Lake Baikal — received in excess of 15,000 metric tons of toxic substances since 2010, according to a Russian Academy of Sciences assessment on Lake Baikal obtained by TASS.
"The overall mass of pollutants released into the Selenga is even more dramatic" given the 56 million liters of sewage discharged daily into the river from the republic of Buryatia's industrial city of Ulan-Ude, the assessment is cited as saying.
Environmental concerns over the lake made headlines earlier this year after public pressure forced local authorities to revoke a Chinese bottling plant's construction license.