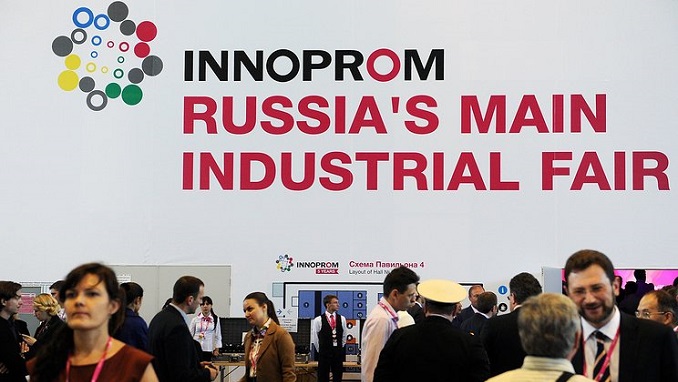 A high-ranking Iranian trade and technology delegation, comprising managing directors of 70 knowledge-based companies from the country, will travel to Russia from July 9 to 14, Tehran Times reported on Saturday.
The delegation, headed by the Iranian vice president for science and technology Sourena Sattari, is also composed of representatives from the ministries of foreign affairs, science, and health, as well as the Trade Promotion Organization, and the National Innovation Fund, the report says.
The executives will hold meetings with their counterparts in the Russian cities of Moscow and Yekaterinburg to boost cooperation.
Their stay is concurrent with the International Industrial Trade Fair (INNOPROM), which will be held from July 8 to 11 in Yekaterinburg.
The meetings aim to develop cooperation in the field technology and science between the two countries.
This week, a Russian delegation headed by the Deputy Minister of Digital Development, Communications and Mass Media of the Russian Federation, Mikhail Mamonov, visited Iran to seek cooperation with the Middle Eastern country's tech companies. 
Mamonov attended a meeting of the joint working groups in the field of communications and information technology.
"Right after this meeting the cooperation will begin. We have three working groups so I really hope that this working group will help set up cooperation between particular Russian companies. After the meeting we had with Iranian counterparts, my team collect all the contacts and agreements," he said.