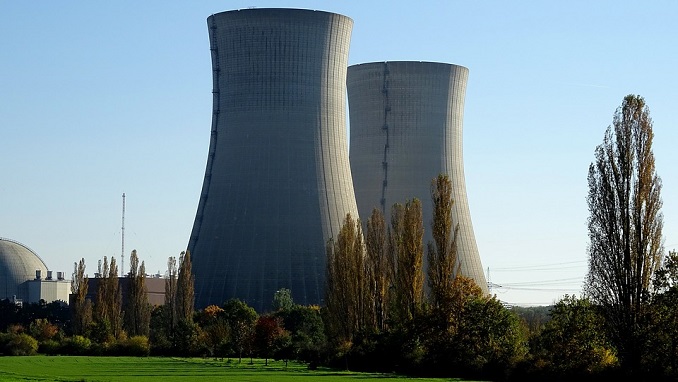 Russia's floating nuclear power plant, a first of its kind project widely criticized by environmentalists, started sending electricity on Thursday to a region in Russia's Arctic, RIA Novosti reported.
The floating plant, named the Akademik Lomonosov, was sent in August to the Chukotka Peninsula, an area 5,500 kilometers (3,400 miles) northeast of Moscow. It began delivering power to the port of Pevek on Thursday, state nuclear agency Rosatom said.
Symbolically, given season, the town's Christmas tree was first to be lighted with electricity produced by the two reactors on board the plant that is moored in the port.
Additional to the town of Pevek, the grid includes the Chaun-Bilibino junction in the Chukotka Autonomous Okrug, the agency said.
"Today a historic event occurred, the first connection of the "generators of Akademik Lomonosov" floating nuclear heat- and electricity nuclear power plant were connected to the grid," Rosenergoatom Director General Andrey Petrov said.
He said Pevek is now the new energy capital of the region, "a stronghold for the development of western Chukotka and a key link for the Northern Sea Route."
Environmentalists have criticized the project as inherently dangerous and a threat to the pristine Arctic region, warning it could turn into "Chernobyl on ice". Rosatom has dismissed the concerns, insisting the 70-megawatt plant is safe to operate.