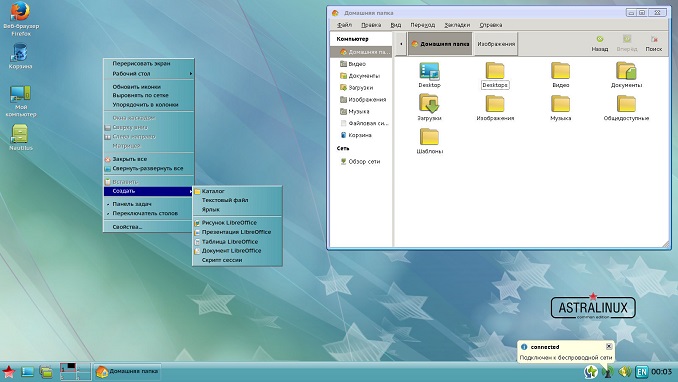 Russia has granted its highest security rating to a domestically developed operating system for the first time, deeming its replacement for Microsoft's Windows suitable for communications of "special importance" across the military and the rest of the government, Izvestia reports.
The designation of Astra Linux clears the way for Russian intelligence and military workers who had been using Microsoft products on office computers to use Astra Linux instead.
"There is hope that the domestic OS [operating system] will be able to replace the Microsoft product. Of course, this is good news for the Russian market," said German Klimenko, former IT advisor to Russian President Vladimir Putin and chairman of the board of Russia's Digital Economy Development Fund, a venture capital fund run by the government.
Although Russian officials used Windows for secure communications, they heavily modified the software and subjected Windows-equipped PCs to lengthy and rigorous security checks before putting the computers in use. The testing and analysis were to satisfy concerns that vulnerabilities in Microsoft operating systems could be patched to prevent hacking from countries like the United States. Such evaluations could take three years, according to the newspaper.
A variant of the popular Linux open-source operating system, Astra Linux has been developed over the past decade by Scientific/Manufacturing Enterprise Rusbitech. In January 2018, the Russian Ministry of Defense said it intended to switch to Astra Linux as soon as it met the necessary security standards. Before that, the software had been on some automated control systems, such as the kind sometimes found on air defense systems and some airborne computer systems.
It's another example of Russia's self-imposed IT exile, along with the efforts to disconnect the country from the global Internet by 2021 and to create its own domain name service.