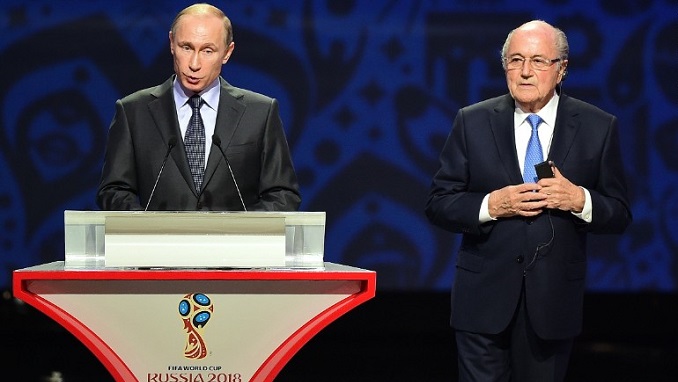 Russia has come under nearly 25 million cyberattacks targeting its critical information systems and infrastructure during this year's soccer World Cup tournament, President Vladimir Putin has said, according to RIA.
Speaking at a meeting dedicated to the security of the World Cup, Putin thanked the representatives of 55 special services and law enforcement agencies from 34 countries which helped ensure security during the month-long tournament.
"Throughout the duration of the World Cup, we neutralized almost 25 million cyberattacks and other criminal activities against the information infrastructure of Russia, which, in one way or another, were associated with the holding of the World Cup," the Russian president said.
From construction workers to volunteers, security services had to run background checks on more than two million people in preparation for the World Cup, Putin said. He also noted that security services were responsible for continuously sweeping all venues for any "radiation, chemical, biological, and explosive" threats.
Following the epic conclusion of the World Cup on Sunday, at which the French secured their second championship title, Putin thanked everyone, especially the fans, who helped make a real festival of football.
"Some fans are emotional but, as it turned out, they are responsible people. I was even surprised to see it," he told journalists after the final match. "I am very thankful to them. I want to thank them for their attitude to this event."
Branding the tournament a success, Putin also promised to create a flexible visa regime for the fans who "have fallen in love with Russia," and allow those who have Russia 2018 fan IDs to freely travel the country until the end of the year.