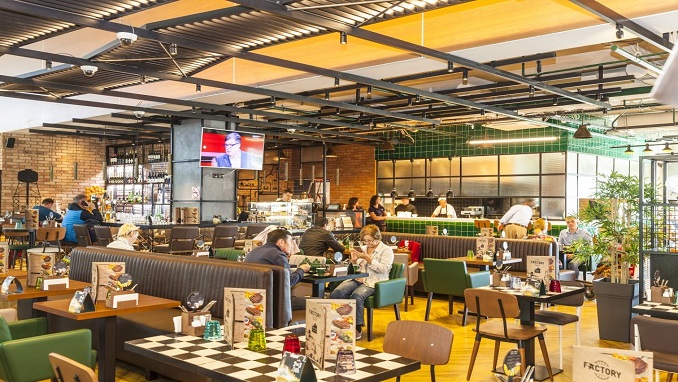 Sheremetyevo International Airport took part in the FoodService 2018 Forum – Russia's largest business event for restaurateurs, AviaPort informs. For the 11th successive time, the FoodService magazine gathered more than 500 professionals from the restaurant industry.
The airport's Deputy General Director for Commercial Activities, Denis Pashkovsky, made a report on the specifics and approaches of Sheremetyevo's catering, while also addressing the company's plans for 2019.
Sheremetyevo Airport bases its commercial policy on consumer behavior research, and the approach allows the airport staff to provide generous levels of space for passengers while making the most efficient use of commercial space, AviaPort added.
All categories of passengers share time constraints, and according to some studies, a departing passenger is ready to allocate between one and one and a half hours for shopping and food, while an arriving passenger has under 20 minutes for these activities.
Passengers who are on a business trip are less prone to spontaneous purchases, and tend to use loyalty cards. Thus, the main principle of each airport facility is to provide fast service, AviaPort writes.
Sheremetyevo provides a wide range of network and well-known catering enterprises with various price ranges. The airport has more than 10 coffee house brands, 35 bars and cafes brands, 15 fast food brands and 15 restaurant brands. About 80 catering establishments provide about 4,700 seats.
Restaurateurs pay special attention to traditional Russian cuisine at their establishments and also sell national products from retailers. In all the VIP and business halls there is an option that allows passengers to order food using the à la carte system (from a special menu) or from the nearest restaurant.
Following the international trend to create a single catering area with several brands and a common landing area, Sheremetyevo opened the country's first food court in Terminal B. In an area of more than 1000 square meters, there are seven concepts and over 250 seats (for comparison, food courts of a similar scale are present at the New York, Hong Kong and Los Angeles airports).
One of the main evidence of the success of the implemented commercial policy of the airport is a significant increase in the size of leased space from the largest network partners. From 2014 to date, the size of rented space by the Gallery-Alex company (Shokoladnitsa, KFC, Coffee House brands) has increased by 92 percent, Rosinter Restaurants (Costa Coffee, TGI Fridays, McDonald's and etc.) – by 23 percent, Prokofiy (Kofemaniya, Uzbekzhechka, etc.) – by 144 percent, SSP RASHA (Factory, O'Learys, etc.) – by 117 percent.
"Soon, with the opening of the new Terminal C and the planned increase in passenger traffic, Sheremetyevo Airport will become much more attractive for potential tenants. In 2019, the size of commercial space at the airport will increase to 85 thousand square meters, which will be about 15 percent of the total area of Sheremetyevo's airport complex. The proportion of catering will reach 29 percent of the total commercial space, and this will create favorable conditions for attracting new players and expanding the business with traditional partners," Pashkovsky pointed out.