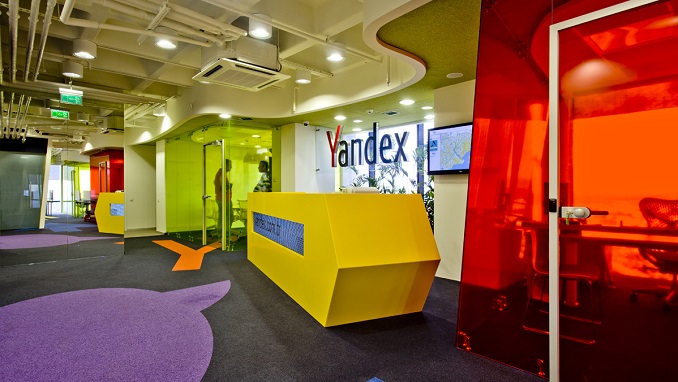 E-commerce transactions only account for about 3% of Russia's total retail transactions this year according to eMarketer, although the country has a high internet penetration rate of over 70%. The slow adoption of online shopping is mainly caused by the lack of a cohesive logistics network across the massive region.
By 2023, the Russian e-commerce industry is predicted to grow to almost 46 billion euros. This would mean an increase of 170 percent in the next five years. This year, both domestic and foreign players have been looking to tap into the growing market with big moves.
Last month, Chinese e-commerce giant Alibaba entered a joint venture with the Russian Direct Investment Fund (RDIF), mobile operator Megafon, and internet group Mail.ru, said to be worth around $2 billion.
Alibaba's platform, AliExpress, now controls 69% of Russia's e-commerce market according to Ecommerce News Europe. Alibaba also launched a dedicated version of Tmall for Russian shoppers last year. Therefore, Alibaba clearly plans to use AliExpress' first mover's advantage as a launch pad to become the "Amazon of Russia."
But another big player is also showing ambition of becoming "Russia's Amazon" – internet giant Yandex launched its e-commerce platform Beru last week, in partnership with the country's biggest bank, Sberbank.
Yandex is Russia's top search engine on PCs and mobile devices, but it still faces intense competition from Alphabet's Google, which ranks a close second on both platforms.
To counter Google and lock in its users, Yandex aggressively expanded its ecosystem of services — which include cloud and email services, a virtual assistant called Alice, an AI-powered recommendations platform, streaming videos on its homepage, rides and food deliveries from Yandex.Taxi, and online payments via Yandex.Checkout.
According to analysts, launching Beru is clearly an extension of that strategy, and it could help it overcome the organization's previous failures with Yandex.Market. If all goes well, Yandex could leverage its position as Russia's top search provider to promote Beru to more shoppers, integrate it into other services like Yandex.Market, Yandex.Checkout, and Alice, and create a cohesive "Amazon-like" experience for shoppers.