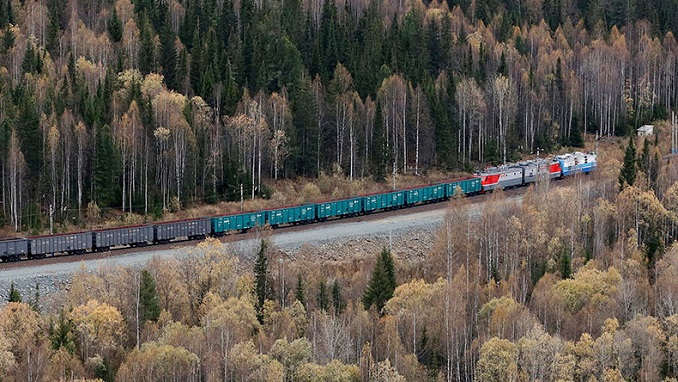 The Russian government is mulling the continuation of a massive old infrastructure project – the country's northernmost railway line Bovanenkovo – Sabetta, in the Arctic circle, Vedomosti reports.
According to the report, state-run Russian energy giant Gazprom will work with Russian Railways on the construction of the railroad which will run to the new Arctic port of Sabetta, on the gas-rich Yamal peninsula.
The project is set to be transferred to federal ownership so that the federal budget could back the potential investors, an unnamed government source told Vedomosti. The partners are reportedly in talks with Russia's largest independent natural gas producer Novatek, which owns the Yamal LNG plant.
The new railroad is a vital transport corridor necessary for delivering cargo, transporting oil and gas, and moving freight from the Northern Latitudinal Railway to the Northern Sea Route. The new line will extend the existing 1097km-long (682 miles) railroad which connects the small northern settlements of Obskaya, Bovanenkovo and Karskaya to Sabetta.
The existing railroad is owned by Gazprom. The projected cost to build the extension will total up to 115 billion rubles ($1.7 billion), according to sources cited by the media.