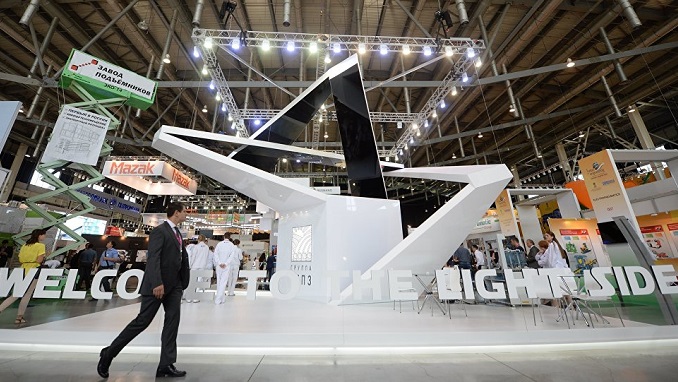 Over 100 new business agreements and contracts have been signed at the Innoprom international industrial exhibition held in Russia's Yekaterinburg, which attracted more than 45,000 participants, a source in Innoprom's press service told TASS.
"Over 100 agreements and contracts were signed," he said, adding that among them are "international agreements with foreign producers and public authorities."
According to Sverdlovsk Region Governor Yevgeni Kuivashev, Innoprom has provided the region with "an excellent opportunity to gain a reputation of one of Russia's biggest business centers."
The Innoprom international industrial exhibition, which has its focus on digital production, ran in Yekaterinburg on July 9-12. This year over 600 companies from 20 countries participated in it. South Korea, a partner of Innoprom-2018, was presented by 400 businessmen and public figures, who had more than 670 negotiations, the press service said.
The fair's organizer is the Russian Industry and Trade Ministry. A special section of the event was dedicated to Russia-China relations. A number of central and regional government participated at the first China-Russia Inter-regional Cooperation Forum under the framework of the fifth China-Russia Expo.
"China and Russia have entered an important period for their national development and rejuvenation. With highly compatible development programs, regional cooperation is very promising," Chinese Deputy Minister of Commerce Gao Yan said.
As bilateral trade continues to grow rapidly, mutual investment is expanding, and large-scale strategic projects in the fields of energy, nuclear power, aerospace, and infrastructure are being steadily advanced, she said.