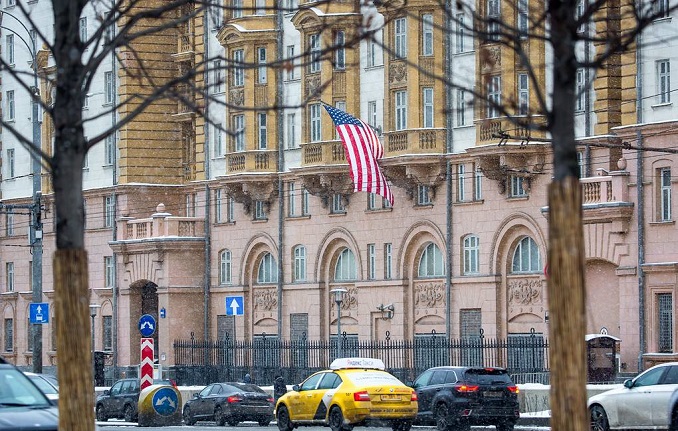 Despite agreements struck in Geneva in June between Vladimir Putin and Joe Biden on the need to end the diplomatic impasse, the "embassy wars" between Russia and the United States continue.
In reaction to the previously imposed sanctions, Russia's authorities revoked the U.S. diplomatic mission's ability to employ Russians, forcing the Americans to fire more than 180 individuals by August 1. The Russian Foreign Ministry, for its part, expressed concern that the U.S. authorities want to remove another batch of Russian diplomats by September 3.
According to Kommersant, both nations' diplomatic embassies are swapping accusations over the present situation.
So far, Russia and the United States have only resolved one issue: the return of ambassadors to their positions. However, one critical issue – the removal of onerous limitations on diplomatic missions – remains unresolved. Furthermore, the situation is deteriorating. Russia's Foreign Ministry accuses the United States for this. Russia, according to the U.S., is complicating matters.
Anatoly Antonov, Russia's ambassador to the United States, recalled on Tuesday that Moscow had offered the U.S. to lift the limitations and return the situation to December 2016.
Former US President Barack Obama dismissed 35 Russian diplomats, reportedly in retribution for Russian intelligence activity, and confiscated Russian diplomatic property in the U.S. Since then, there have been many rounds of mutual expulsions, diplomatic post closures, and property seizures, which has greatly complicated the functioning of embassies and the lives of diplomats from both nations.
According to a Russian source,  Moscow anticipates complete reciprocity from Washington in terms of visa issuance and extension. This means that if the Americans wish to replace 180 laid-off employees, they must issue or renew the equivalent number of visas to Russians.
The Americans claim that it is Russia that is impeding their work, despite the fact that it is in a better position in terms of people, and that Moscow should take the first step to break this vicious loop. This scenario has been regarded as ridiculous by both Washington and Moscow.