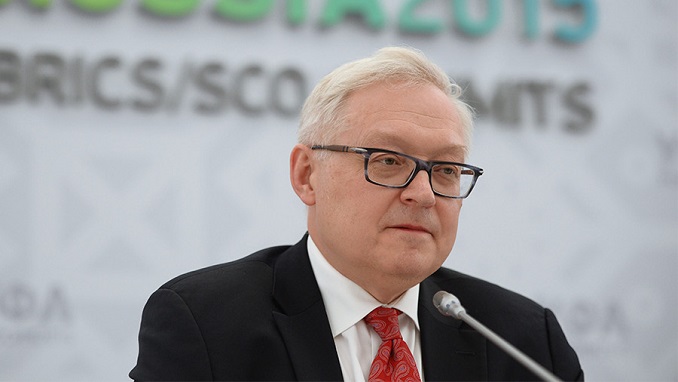 Deputy Foreign Minister Sergei Ryabkov stated that the United Kingdom and its allies should not "interfere" in the Black Sea by violating Russian boundaries, RIA reports.
In response to the incident with the warship Defender, the ambassador stated that London and Washington "attempt to pamper" Kiev even in tense situations.
The encounter with the British ship, he said, was a provocation.
He added that provocateurs need to be dealt with as bluntly as possible, substantively stating that they should put their provocations away and not interfere next time.
He emphasized that Moscow is "ready to repel any adventurer," and urged the Black Sea to remain calm.
The British warship Defender breached the boundary near Cape Fiolent in Crimea on June 23 after entering the territorial sea for three kilometers. The Russian border cruiser fired warning shots, while the Su-24M jet blasted the destroyer's course.
The navy ship "made a peaceful transit through the territorial seas of Ukraine and no one shot at it," according to the British Ministry of Defense and the government's office, while Russia was conducting "exercises." A BBC correspondent on board the warship, however, verified that the ship had violated the boundary on purpose.
The acts of the United Kingdom, according to Vladimir Putin, are a provocation and a show of disdain for the Crimeans' decision. At the same time, he expressed confidence that even if Russian sailors had sunk the vessel, it would not have sparked a full-fledged battle, since the West recognizes that such a clash cannot be won.