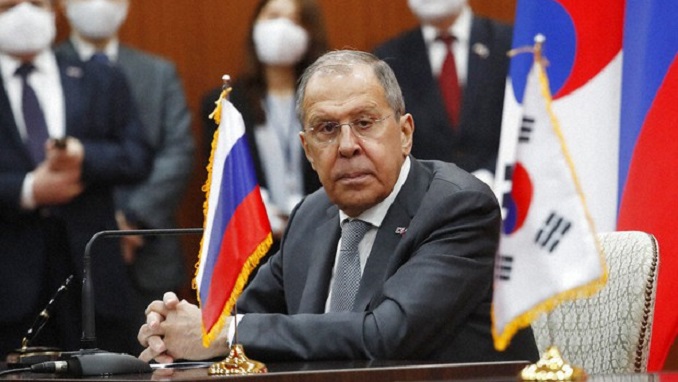 Ties between Russia and China have achieved unusually high levels, Russia's foreign minister Sergey Lavrov remarked on the 20th anniversary of the Russian-Chinese Treaty of Good Neighborliness and Friendly Cooperation, in op-ed to the Rossyyskaya Gazeta daily and Chinese People's Daily.
Ties between Russia and China have soared to new heights, serving as a model for international collaboration in the twenty-first century. Lavrov pointed out that, as with every success story, there are certain milestones that will guide the momentum for years to come.
He emphasized that Russia's President Vladimir Putin and then-Chinese leader Jiang Zemin who signed the Treaty of Good Neighborliness and Friendly Cooperation was a defining moment in the two nations' ties.
It represented the traditional good-neighborly relations between the people of Russia and China and outlined the idea of a new model of links between the two nations.  Russia's top diplomat stressed the model which is in accordance with both countries' fundamental national interests and their people's ambitions and plays a vital role in ensuring peace and stability in the world's multipolar system.
According to Lavrov, hundreds of bilateral papers formed the foundation of the major articles of the Treaty and impacted the creation of a legal framework for the interactions between two States and third countries.
Lavrov stated, in order to deepen their strategic relationship, that Moscow and Beijing have a "political will, economic feasibility and aligned foreign policy priority."