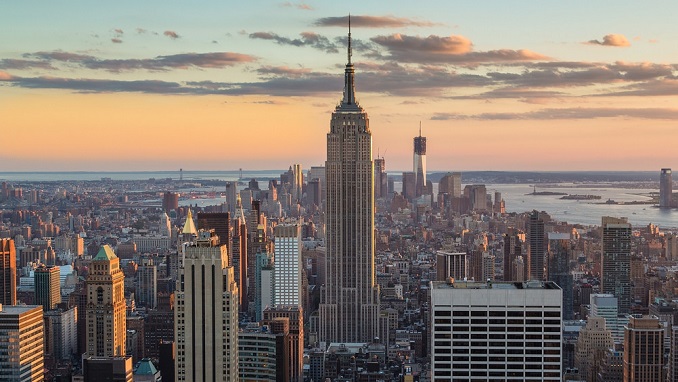 The Kremlin said on Monday that the financial leaks known as the Pandora Papers show the United States as the world's biggest offshore refuge.
When asked about the discoveries exposing Russian President Vladimir Putin's close allies in the concealment of huge assets in offshore tax havens, Kremlin spokesperson Dmitry Peskov claimed the papers did not explicitly identify Putin, Moscow Times writes.
"We saw no hidden riches of Putin's close circle," he added at a regular news conference.
"What stands out is which nation has the world's biggest lagoon. Of course, this is the United States," Peskov said.
"This has nothing to do with their statement about fighting corruption… We perceive that the United States is the primary tax haven for the rest of the world."
The International Consortium of Investigative Journalists (ICIJ) published a trove of 11.9 million papers on Sunday, making it the largest media effort ever to shine light on tax fraud by the world's wealthy and powerful.
It dubbed the US "one of the largest participants in the offshore world," with more than a dozen nations emerging as "leaders in the industry of selling financial secrecy" during the last decade.
According to the ICIJ, Russian citizens are "disproportionately represented" in the Pandora Papers, with 14 percent of the over 27,000 examined businesses having Russian beneficiaries and 46 Russian billionaires using offshore corporations.
Among them are the Chemezov family, CEO of Russia's military giant Rostec and one of Putin's closest allies; German Gref, CEO of Russia's state-controlled lender Sberbank; and Konstantin Ernst, CEO of one of Russia's most-watched state-run channels Channel One.
The ICIJ also discovered Putin's alleged mistress Svetlana Krivonogikh owning a $4.1 million property in Monaco via an offshore corporation in 2003. According to reports, the business was formed only weeks after Krivonogikh gave birth to Luiza Vladimirovna Rozova, whom Russian investigative journalists identified as Putin's adulterous daughter last year.
The ICIJ discovered connections between over 1,000 offshore firms and 336 high profile  politicians and public officials, including more than a dozen sitting heads of state and government, nation leaders, cabinet ministers, ambassadors, and others.
More than two-thirds of the businesses were established in the British Virgin Islands.
Nearly two million of the 11.9 million leaked documents came from the prestigious Panamanian law firm Aleman, Cordero, Galindo & Lee (Alcogal), which the International Court of Justice (ICJ) described as a "magnet for the rich and powerful from Latin America and beyond seeking to hide wealth offshore."