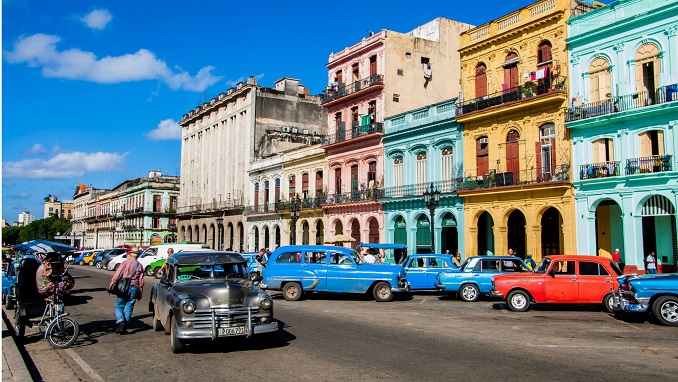 Two An-124 Ruslan planes from the Russian Aerospace Force military transport aviation arrived in Cuba on Sunday night with humanitarian goods, according to a TASS journalist on the ground.
Both planes touched down at Havana's Jose Marti International Airport. Over 88 tons of humanitarian assistance were supplied by the planes, including beef, bread, vegetable oil, and 1 million protective masks.
Russian President Vladimir Putin directed the delivery of assistance to Cuba.
Russian Ambassador to Havana Andrey Guskov and Cuban Domestic Commerce Minister Betsy Diaz Velazquez welcomed the shipment.
"This is a show of solidarity with the people and government of the Island of Freedom, which is in a tough situation as a result of the US economic and financial embargo, as well as the repercussions of the coronavirus outbreak. We are also in close contact with the Cuban side regarding medicinal requirements ", the Russian envoy informed the media.
The minister of domestic commerce praised Russia for sending humanitarian supplies during a tough time. "Our people embrace this initiative with delight and appreciation since Cuban families require such assistance to continue battling the epidemic that has devastated all regions of the nation," the official said.
This is not Russia's first humanitarian aid delivery to Cuba; in April, Russia delivered 253 tons of vegetable oil and 430 tons of wheat to Cuba under the auspices of the UN World Food Programme (WFP), totaling almost $1 million.