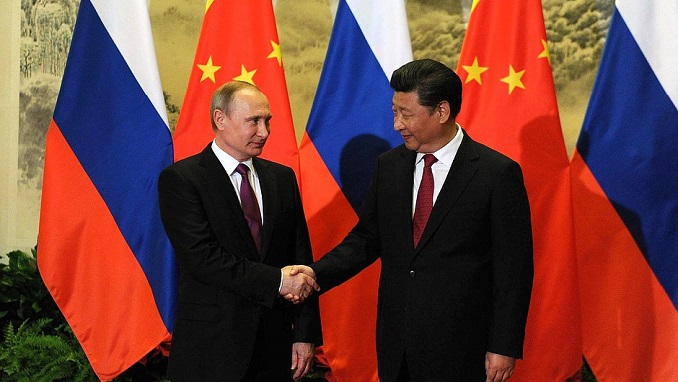 Russian Defense Minister Sergey Shoigu praised the Sibu/Interaction 2021 joint Russia-China strategic maneuvers, the active part of which took place on August 12 at the Qingtongxia training field in northern China, according to TASS.
The Russian military commander praised the soldiers' coherence and the outstanding professionalism of the joint maneuver participants, and he recognized those who had distinguished themselves during the drills.
During the active phase of the drills, Russian and Chinese troops conducted joint reconnaissance, searched for and detected the notional enemy, conducted a ground and air counter-terror operation with an airborne assault, and seized terrorist strongholds to create favorable conditions for a joint offensive.
The Sibu-Interaction 2021 combined operational and strategic maneuvers also included airplanes and unmanned aerial vehicles to practice troop logistical support and fire missions.
Over 10,000 troops participated in the combined drills, which began on August 9. The drills included 200 armored vehicles, 90 artillery weapons, over 100 fixed- and rotary-wing aircraft, and troops from the Chinese Army and Air Force.
Russia was represented in the drills by motor rifle units from an Eastern Military District military formation, Su-30SM aircraft from the District's Air Force and Air Defense Army, and officials from military command centers.
The drills were undertaken in accordance with the agreements struck between Russia's and China's military ministries.
The maneuvers were intended to demonstrate the determination and capacity to expand Russian-Chinese ties, comprehensive collaboration, and strategic engagement, as well as to strengthen military cooperation and goodwill between the two nations' armed forces.