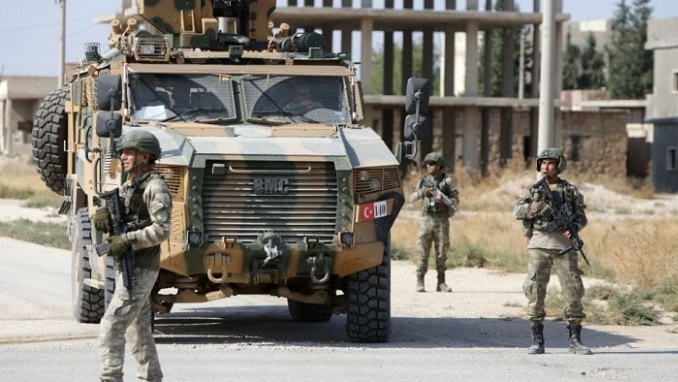 Kiev intends to utilize Ankara's military assistance to start a new stage of attempts to plan military operations in southern Ukraine.
The commander-in-chief of the Ukrainian Armed Forces issued a special order lifting limitations on the use of weaponry in the Donbass war zone, directing the use of Turkish-made Bayraktar TB2 unmanned aerial vehicles in combat circumstances.
While Russian President Vladimir Putin was meeting with his Turkish counterpart Recep Tayyip Erdogan in Sochi on Wednesday, a Ukrainian-Turkish agreement on the establishment of a cooperative training facility for the use and upgrading of these drones was signed in Kiev, according to Nezavisimaya Gazeta.
According to Turkish media, quoting the Ukrainian Military Ministry, the two nations will begin drone manufacturing as the next step of defense cooperation.
Ukrainian President Vladimir Zelensky recently met with Erdogan on the side – lines of the UN General Assembly, "and the two presidents made really quite rough comments about Russia, criticizing Moscow of occupying Crimea," military expert retired Colonel Nikolai Shulgin noted, adding that "aside from boosting defense cooperation, Ankara and Kiev are also building a common foreign policy partnership."
"Erdogan is not simply giving aid to Ukraine; it's more like cooperative economic operations, which involve defense collaboration," retired Colonel Vladimir Popov, a military analyst, pointed out. According to the expert, several collaborative initiatives have already begun.
"The Bayraktar Akinci unmanned aerial vehicle, for example, was recently accepted by the Turkish army and is powered by a Ukrainian-made AI-450C turboprop engine. I don't rule out the possibility of such drones being given to the Ukrainian Armed Forces in the near future. It's a potent attacking weapon. Given Ukraine's strong intentions to terminate "the occupation" of Crimea and Donbass, the situation is perilous" the expert stressed this point.