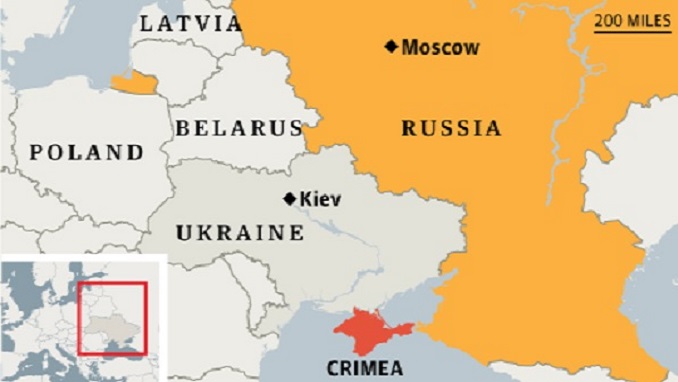 The Ukrainian government has approved a strategy for "de-occupation of Crimea", Izvestia reported.
"The strategy is a comprehensive roadmap that will help us get Crimea back. These are very detailed steps for de-occupation," said Prime Minister Denis Shmygal.
According to him, Kiev in this matter interacts with partner countries and international organizations, so that the topic of Crimea remains on the agenda.
On September 12, Alexander Molokhov, head of the working group on international legal issues under the republic's permanent mission to the President of the Russian Federation, said that Kyiv should remember that Crimea is Russian forever and that no country will change this.
Thus, he addresses the speech of the Deputy Prime Minister – Minister for the Temporarily Occupied Territories of Ukraine Oleksiy Reznikov, who said that the visit of Ukrainian President Volodymyr Zelenskyy to the United States gives confidence that the US will begin to play a significant role in the Crimea issue.
Earlier, on September 10, Ukrainian Foreign Minister Dmytro Kuleba said that the battle for Crimea is a battle for Ukraine. According to him, if the country refuses to "de-occupy" the peninsula, then there won't be a sovereign Ukraine.
On August 23, the Ukrainian ambassador to Germany, Alexander Melnik, said that Russia would return Crimea to Ukraine of its own free will. At the same time, he noted that the process could drag on and last for several years.