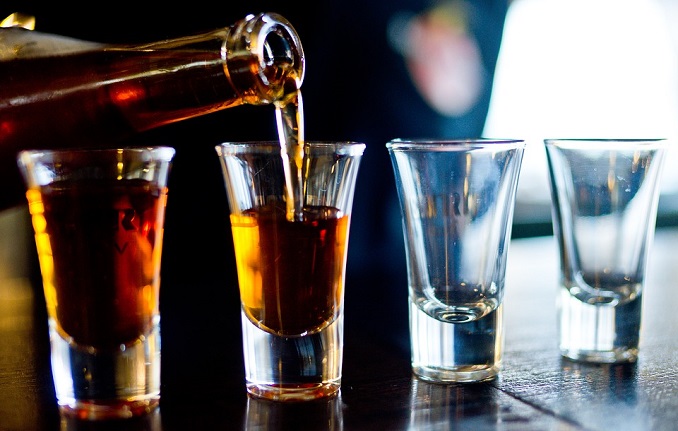 Authorities in central Russia said on Sunday that they are giving food in return for alcohol, after the deaths of 34 individuals who drank illegal booze laced with extremely deadly methanol.
The fatalities are the most recent in Russia as a result of the use of a cheap alcohol replacement, a chronic issue in a nation where 21 million people live in poverty, The Moscow Times writes.
In the previous week alone, 67 individuals died as a result of the drinking of contaminated alcohol in the Orenburg area, about 1,500 kilometers (930 miles) southeast of Moscow in the southern Urals.
According to a statement from local officials published by the TASS news agency, 34 of them have perished.
The victims had drunk alcohol containing methanol, which, unlike ethanol, the most common type of alcohol present in beverages, is extremely poisonous and may cause blindness even in very tiny amounts.
The concentration in the body was three to five times greater in certain instances than a fatal dosage.
Because the quantity of hazardous alcohol previously sold is unclear, officials in the area are giving inhabitants of the eastern portion of the Orenburg region food from local shops in return for "dubious grade alcoholic drinks," according to Tass.
According to the statement, the price of the meal will be "many times that of the booze."
Thousands of bottles of suspicious alcohol have been confiscated from stores and warehouses in the area, according to Orenburg police. Many of those bottles were found to contain the lethal methanol, according to testing.
The Orenburg division of Russia's Investigative Committee, which investigates serious crimes, said ten individuals had been detained in connection with the fatalities for manufacturing the tainted booze.
The deaths came less than a year after seven individuals died in Russia's Far East region of Yakutia after drinking diluted hand sanitizer in November.
In 2016, the biggest bootleg alcohol-related disaster in recent memory occurred in the Siberian city of Irkutsk, when scores of people died after drinking bath essence containing methanol, a poisonous chemical used in anti-freeze.
Following those fatalities, a Kremlin spokesperson said that the tragedy demanded "extremely careful attention."
Since the 2016 fatalities, Russian authorities have tightened the legislation, but the selling of illicit booze is still widespread.