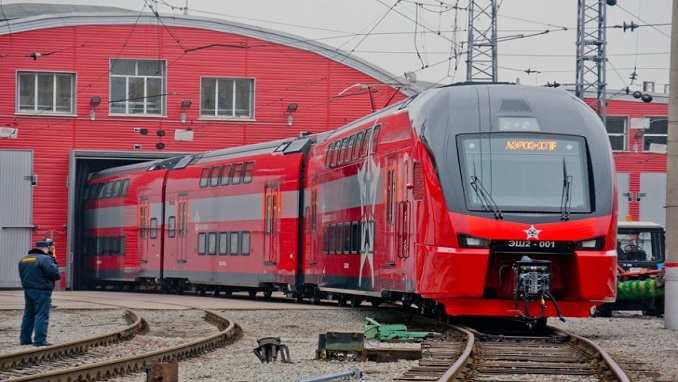 Aeroexpress trains commuting between Belorussky Railway Station and Sheremetyevo will have additional wagons during the holidays, Aeroexpress said in a statement, Rambler.ru reports.
"In the Aeroexpress moving towards Sheremetyevo, additional cars will be available during the pre-holiday and weekend period. Currently there are eight cars in the trains running in this direction, and during the holidays there will be 10. An increase in trains moving towards Domodedovo and Vnukovo directions is not required, since these routes have double-decker Aeroexpress trains with increased capacity," Aeroexpress said.
The company also added that during holidays, Aeroexpress trains in all directions will run in accordance with the current schedule. The current number of flights is enough to provide comfortable passenger service in the conditions of increased passenger traffic.
"We forecast more than 1.2 million passengers from the beginning of December to mid-January. Aeroexpress is fully prepared for transporting an increased number of passengers. Ensuring travel comfort and punctuality of our trains is a priority for the company," Aeroexpress' general director Alina Bisembayeva said.
The company also noted that during the holidays and weekends, security measures at infrastructure facilities and Aeroexpress trains will be strengthened with additional security personnel.