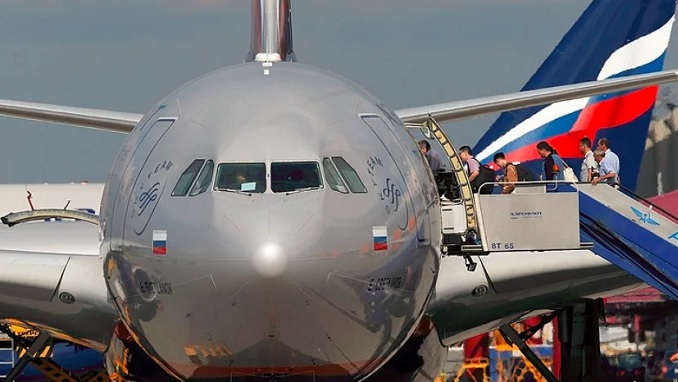 U.S. aircraft manufacturing giant Boeing is facing additional uncertainty over future production rates for its 787 Dreamliner after Russia's national carrier Aeroflot formally canceled a large order, the Seattle Times reported.
The order was placed in 2007 and consisted of 18 787-8 Dreamliners and four of the medium 787-9s, with a total list price value of $5.5 Billion. Aeroflot's move is the final step in unwinding an order that had been shrouded in uncertainty ever since the airline said in 2015 it no longer needed the planes.
For Boeing, discussions about future production rates will depend on their backlog, which is dwindling rapidly. Boeing has total orders for 1,450 787 Dreamliners, of which 894 have been delivered.
Unless Boeing secures orders for a considerable amount of aircraft by 2022, production rates will have to be cut to ensure production stability for the current remaining 556 to be delivered.
Across two manufacturing sites in the United States, Boeing builds 14 787 Dreamliners monthly. With the 737 MAX battling its own issues, the 787 is now Boeing's primary revenue stream.
Despite this, Boeing is facing considerable pressure to reduce an overhang of deferred accounting costs, accumulated during the development of the 787, by producing more aircraft. Complicating this situation is the weakened demand for large widebody aircraft such as the Boeing 787, 777 and Airbus A330 and A350.
Trade disputes, an unpredictable global economy and narrow-body aircraft that can fly longer than ever are drastically effecting how many sales both Boeing and Airbus can make.
Boeing Chief Executive, Dennis Muilenburg, said the company has allocated slots in the 787 and 777 production lines for potential orders from Chinese customers, however, trade disputes have hindered these plans.