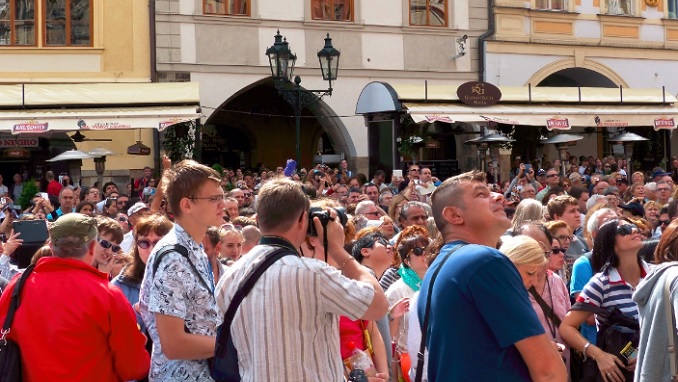 It was a chaotic scene at the parking lot of the Goa International Airport as the tourist season's first charter with 520 passengers from Russia landed at 5.15 am on Thursday.
According to UniIndia, there were 23 coaches and over 50 taxis jostling for space at the parking lot outside the airport at Dabolim on Thursday morning as they awaited the arrival of the foreign guests.
The Travel and Tourism Association of Goa (TTAG) said despite their requests to authorities, the parking space occupied by the contractor of the grade separator project, which has been underway for over three years, was not freed for parking.

Goa receives charters from Russia, Ukraine, United Kingdom, and Kazakhstan, besides a few from Norway, Finland, and Iran.
TTAG President Savio Messias said they are afraid the scene will turn messy as the season proceeds and more charters arrive per day.
"We are delighted that the number of direct flights from Russia to Goa is increasing and each flight will bring in a good number of passengers. The safety and security of tourists will always be given top priority and I am sure that they will definitely have an exciting holiday this tourism season," said Goa's Tourism minister Manohar Azgaonkar.
On average, 200-250,000 foreign tourists visit Goa every season, with arrivals peaking in late December. Last season, the tiny island received 981 charter flights bringing in 247,365 travelers. While some expect the season to be as good as the last year, some agents are worried as their bookings are unimpressive, and feel that the current season may end earlier than usual.