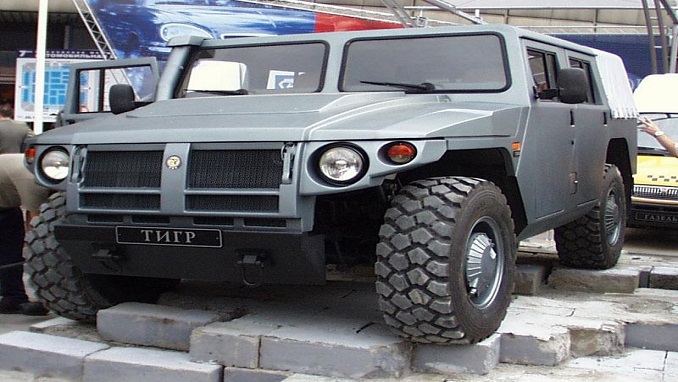 The introduction of U.S. sanctions against GAZ, combined with the continued downturn in the Russian light commercial vehicle market, is forcing the Russian vehicle maker to consider introducing a four-day working week, Automotive Logistics reports.
Gaz is looking to move to a shorter working week from October 21 until April 20 next year, aiming to avoid job cuts and ensure that capacity utilization remained stable.
Following a year of threats and disruption, U.S. sanctions affecting businesses owned by billionaire oligarch Oleg Deripaska, including GAZ, are slated to come into force on November 8 this year. Deripaska was one of seven Russian businessmen and 12 companies targeted by the U.S. in April 2018 in response to what it deemed "malign activity" by Russia.
At the same time, the Russian car market is going through hard times. According to Russia's state statistical service, Rosstat, sales totaled 112,000 in 2018, 3% up as compared to the previous year, but far below than 174,000 achieved in the pre-crisis 2012. The LCV (light commercial vehicles) market was projected to gradually recover to sales of 136,000 by 2023, according to PwC, but the outlook has dimmed in the first half of the year as sales slumped a further 8% with a further decrease deemed very likely.
GAZ leads the Russian LCV market. In 2018, it sold 49,100 LCVs on the domestic market, accounting for 44% of total sales.
Earlier this year, GAZ said it could be forced to cut production by 40% if the U.S. sanctions are introduced. Germany's Daimler, along with a number of first-tier suppliers, has already ceased their cooperation with the Russian vehicle maker, while Volkswagen said cooperation will be stopped as soon as the sanctions are introduced, according to Deripaska.
In April, GAZ asked the government for almost 30 billion rubles ($468 million) in support so that the sanctions would not ruin its business. Then in June, it asked the government for a further $115 million loan to develop its projects in Cuba, Russian Deputy Prime Minister Yury Borisov told the Russian press.