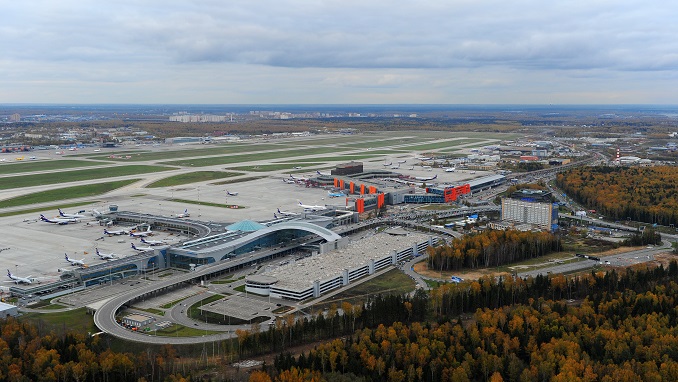 Earlier this month, Aeroflot began switching domestic flights to the new terminal B at the Sheremetyevo International Airport, and the first part of the flights with 46 round-trip flights will be switched by June 1, 2018.
Saratov, Voronezh, Belgorod, Stavropol and Perm are several destinations that will be connected with flights.
The Terminal B was constructed on the same place where Sheremetyevo 1 was located which was demolished in 2016. The new terminal is 110,500 sq m and has the annual passenger capacity of 20 million.
Transfer passengers can now also use the interterminal tunnel — underground passenger and baggage express train that connects the Northern terminal complex (Terminal B) to the Southern (Terminals D,E,F), uniting them "under one roof".
Automated carriages, running every 4 minutes, provide the service between terminal complexes.
Travel between the north and south terminal complexes will use automated trains, which will run every four minutes. The inter-terminal passage will be accessible through station complexes. The entrance into the northern station complex is located on the ground floor of Terminal B. The southern entrance is located in the passage between terminals E and D. Access to the new terminal will be possible both through its own terminal plaza and through the inter-terminal passage.
The estimated annual passenger capacity of the five terminals (not including Terminal A) will reach more than 58 million.