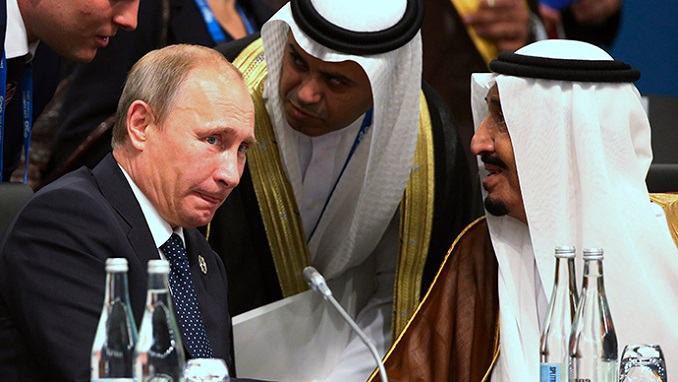 Russia could unwind the oil price-protection deal with OPEC and other producers and raise its output back to pre-cut levels within months if a decision is made, Reuters reported citing a Russian energy ministry official.
"Speaking about potential in the short run, growth potential (in Russia) is at least 300,000 bpd, which were cut voluntarily by the companies as part of the OPEC agreement," Pavel Sorokin, a Russian Deputy Energy Minister, told the agency in an interview.
"Within a few months we surely will be able to restore that level if such a decision is taken," Sorokin added.
Russia struck a deal with Saudi Arabia and other OPEC countries to cut output by 300,000 barrels per day (bpd) from a 30-year high of 11.247 million bpd in October 2016. The move was aimed at to raising prices from less than $30 a barrel, their lowest in more than a decade.
This global deal is valid until the end of 2018 and is due to be reviewed by the Organization of the Petroleum Exporting Countries and non-OPEC countries in June 22-23 in Vienna. But with oil supplies tightening and prices soaring, the two countries agreed last week to restore some of the output they halted as part of an accord with 22 other producers, drawn from the Organization of Petroleum Exporting Countries and beyond.
Russian Energy Minister Alexander Novak said on Saturday that returning to the oil production levels of October 2016 is one of the options for the future of the deal.
Sorokin, a former oil and gas analyst at Morgan Stanley, said U.S. shale oil output, the key driver behind the stellar growth in the country's oil production, will increase by 1.3-1.4 million bpd this year, lower than some estimates.
"There is not enough infrastructure, there are certain bottlenecks with the staff availability, equipment, while lifting costs have started to creep up," he said.