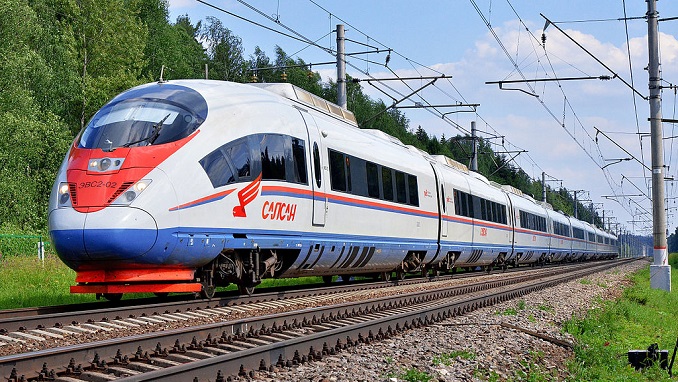 A project for developing light railway in the Russian city of Omsk as an alternative to the uncompleted metro line is likely to be of interest to foreign investors, Eduard Safronov, a professor at Siberian State Automobile and Highway Institute, has said, according to Interfax news agency.
"We historically developed and maintained the bus at a higher level in terms of volumes than it is required by all standards. The level of motorization in 1960 was low, the roads were free. 75% of passengers were using bus transport. This is very bad from the point of view of the environment, Safronov said.
He recalled the research of four years ago, which were held in Omsk with the participation of the American expert Vukan Vuchik. Based on their results, the concept of the development of a high-speed light tram (construction of 80 km of light rail lines) was developed using the infrastructure of an unfinished metro.
In figures of 2014, the cost of building a seven-kilometer metro line was estimated at 24 billion rubles ($356 million), according to Safronov, and the launch of a tram line from Rokossovsky Street on the Left Bank to the railway station – $150 billion for 3 years.
Safronov also said that over the past two years, specialists from a Czech company, who were willing to finance the construction of high-speed lines in Omsk, have applied to the department several times.
"We have SibADI, one of the two (road – IF) universities in the country (the second is MADI-IF), we train specialists and could connect and solve all the issues," the professor said.
Earlier, the government of the region reported that the acting governor of the Omsk region, Alexander Burkov, held talks with representatives of the Uralvagonzavod Corporation (UVZ) about the possibility of updating the existing tram park.