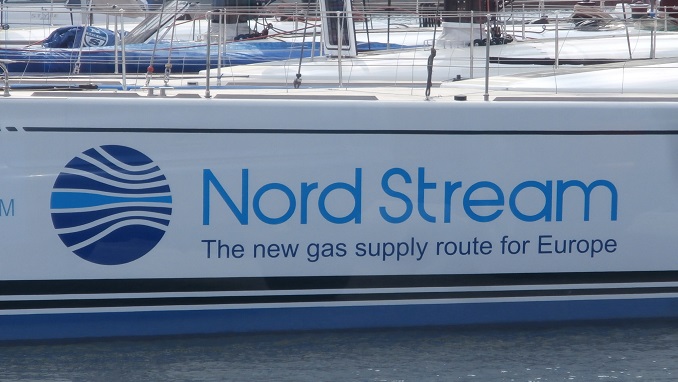 А Russia-led consortium created to build the controversial Nord Stream 2 pipeline said on Friday it has applied to Denmark for an alternative gas pipeline route through the Baltic Sea that would avoid the Nordic state's territorial waters, Lenta.ru reports.
Denmark is facing a dilemma on whether the project can be built near its Baltic coast and its parliament may pass legislation allowing it to veto the Nord Stream 2 pipeline going through Danish territorial waters on security grounds.
Russia is keen to press ahead with the Nord Stream 2 pipeline since it has the potential to double its gas exports under the Baltic Sea to Germany, bypassing traditional routes through Ukraine with which it has poor relations.
The Danish government has come under fierce lobbying by Russia, EU allies and the United States over the $11 billion Nord Stream 2 project led by Gazprom (GAZP.MM) and financed by five Western firms. The United States opposes the project while some eastern European countries fear it will make the EU a hostage to Russian gas.
U.S. President Donald Trump last month accused Germany of being a "captive" of Russia due to its energy reliance and said it was wrong to support the Baltic gas pipeline.
The Danish part of the pipeline will be installed in the second half of 2019, a spokesman for the Nord Stream 2 consortium said. The alternative route would be 175 kilometres long and pass north-west of the island of Bornholm.
A Danish veto, under new legislation allowing it to do so on security grounds, would force Russia, which supplies about one third of Europe's gas needs, to find a new route for the pipeline.
"The recommendation of (Denmark's) ministry of foreign affairs has been pending since January 2018. Therefore, Nord Stream 2 decided to explore alternative routes outside of Danish territorial waters," the consortium said in a statement.
The new application process will take about 12 months to complete, a spokesman for the Danish Energy Agency said.
A Nord Stream 2 spokesman said the project is progressing as planned in other countries and that it expects "no significant delay" to the pipeline.