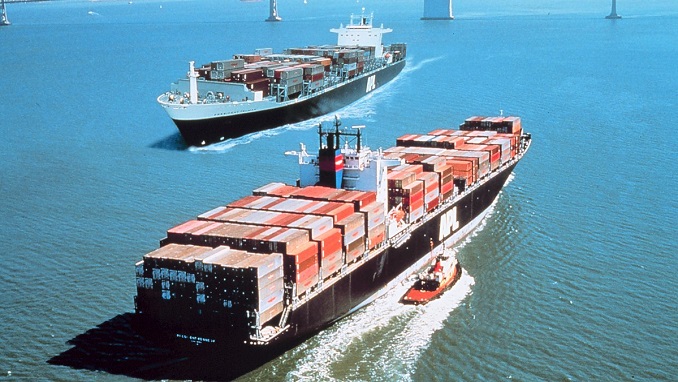 A commercial container ship has for the first time successfully navigated the Northern Sea Route of the Arctic Ocean, a route made possible by melting sea ice caused by global warming, ABC News reported this week.
Maersk Line, the world's biggest container shipping company, said its ship, Venta Maersk, was expected to reach its final destination of St Petersburg next week. The new ice-class 42,000-ton vessel, carrying Russian fish and South Korea electronics, left Vladivostok, in the far east of Russia, on the 23 August.
With help from Russia's most powerful nuclear icebreaker, it followed the Northern Sea Route up through the Bering Strait between Russia and Alaska, before traveling along Russia's north coast and into the Norwegian Sea.
A few years ago many shipping experts all but ruled out containers in the North East Passage. The seas north of Russia are still covered by heavy ice in winter, the passage is too shallow for the largest container ships, Russian fees for transit, ice-pilots and ice-breaker escorts are expensive – but climate change is offering new perspectives.
The route has seen growing traffic during summer months already, with cargos of oil and gas regularly making the journey.
A leading expert on the North East Passage, professor Frederic Lasserre at Universite Laval in Quebec, Canada, told EUobserver that more shipping companies are presently mulling using the North East Passage for container traffic.
"I believe Maersk – like the Chinese shipping companies and Japanese MOL – is exploring exactly what the costs are and what kind of market they can tap into," he said.