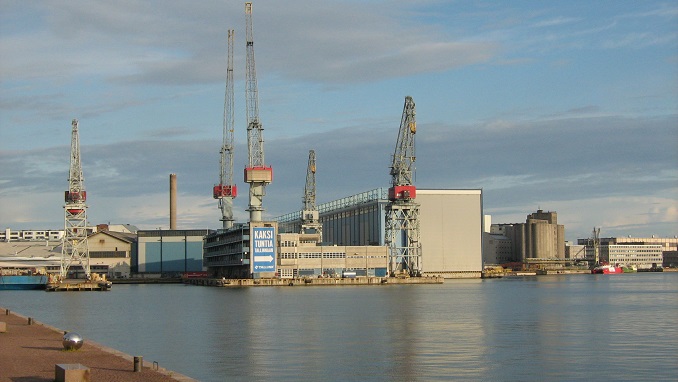 Russia could participate in the modernizing of shipyards in the Suez Canal and build a new shipyard in Egypt, the Russian Industry and Trade Ministry has said, according to Prime news agency.
"The Russian side presented projects to modernize the existing shipyards of the Suez Canal and outlined the opportunities for building a new shipyard," the ministry said in a statement to sum up the results of Deputy Minister Oleg Ryazantsev's visit to the country.
During his visit, Ryazantsev met with Osama Mounier Mohamed Rabie, the head of the authority which operates the Canal connecting the Mediterranean Sea to the Red Sea.
The Russian delegation comprised representatives of the Russian shipbuilding corporation AK Bars, which earlier signed a memorandum of cooperation with the Suez Canal Authority, and its shipbuilding and repair technology center.
Ryazantsev also met with the Egyptian presidential advisor for seaports and projects at the Suez Canal area to discuss Russian-Egyptian cooperation in shipbuilding and repairs.
Russia and Egypt have stepped up economic cooperation in recent months, with Russian President Vladimir Putin co-chairing last month's Russia-Africa Economic Forum in Sochi with his Egyptian counterpart Abdel-Fattah el-Sisi.
In October 2018, Egypt signed a strategic partnership agreement with Russia, which Sisi described as a "new chapter in the history of bilateral relations between Moscow and Cairo." Since this agreement, Russia and Egypt have expanded their ties in the economic, security, and diplomatic spheres.
From 2017 to 2018, the value of Russian-Egyptian bilateral trade increased by 37 percent and this growth has resulted in a slew of new economic deals. In February, Sisi ratified an Egypt-Russia economic agreement enabling a Russian industrial zone to operate in the Suez Canal Economic Zone. In April, Sisi approved the construction of the Dabaa nuclear power plant, which would be developed by Russian state nuclear energy giant Rosatom. This plant could account for up to 50 percent of Egypt's power generation capacity and help ameliorate economic pressures caused by the country's rapidly growing demand for energy.
According to Middle East expert Samuel Ramani, this new cooperation between Egypt and Russia "challenges the commonly held view that Cairo sees Moscow as a hedge against potential disagreements with the United States, and suggests that the partnership has deeper foundations than is often acknowledged in Washington."